Alicia Keys is paying tribute to the record executive who offered her a recording contract more than 15 years ago at her charity's annual black-tie event.
Music mogul Clive Davis will receive the humanitarian award at the 13th annual Black Ball on Oct. 19 in New York. The event is an extension of Keys' charity, Keep a Child Alive, which launched in 2003 and supports HIV and AIDS victims in Africa and India.
Patti Smith and A$AP Rocky will perform at the event at the Hammerstein Ballroom.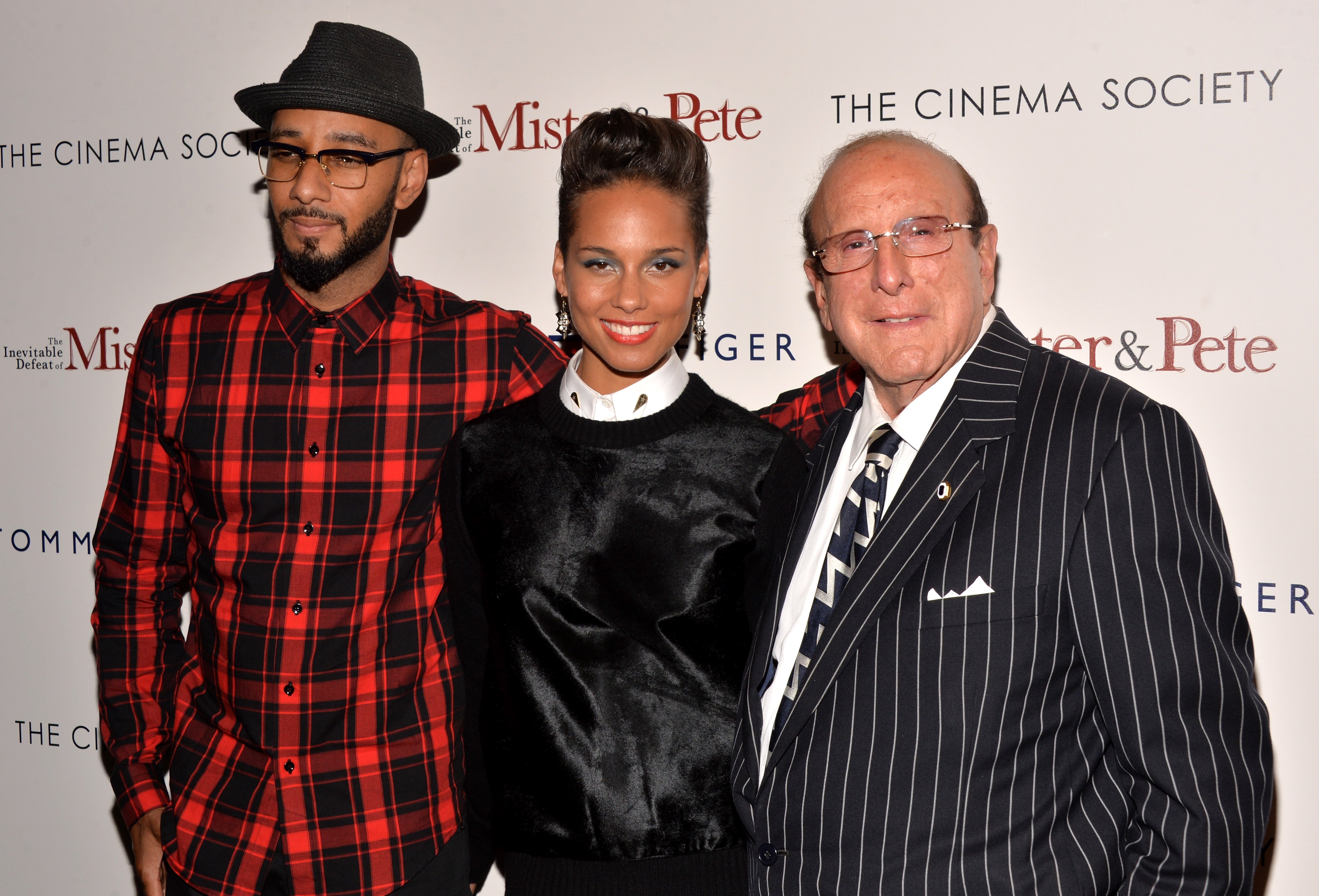 Swizz Beatz, Alicia Keys and Record producer Clive Davis attend The Cinema Society & Tommy Hilfiger screening of 'The Inevitable Defeat of Mister & Pete' at Tribeca Grand Screening Room on October 2, 2013 in New York City (Getty Images)
Keys says she's honoring the 84-year-old Davis "for his long-standing commitment in the fight against AIDS."
Davis is credited with launching the careers of Whitney Houston, Keys, Smith and Barry Manilow. He also helped engineer the comebacks of Aretha Franklin and Carlos Santana.