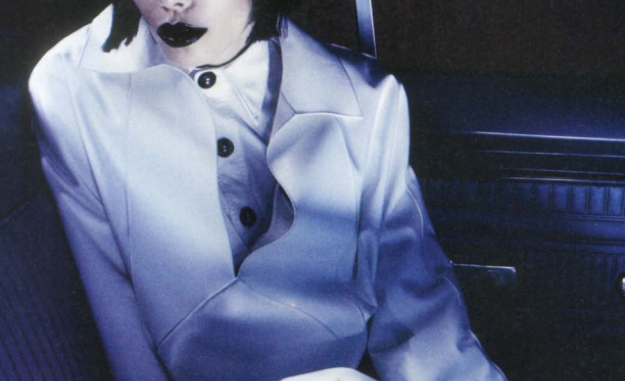 "Leaving Crystal Castles was the single most difficult decision I've ever made—that band was everything to me… I gave that up and started over not because I wanted to but because I had to."
Musician Alice Glass, former singer of the Canadian electronic duo Crystal Castles, released a statement on Tuesday detailing years of alleged abuse she faced from her former bandmate, Ethan Kath. Her note was posted to her personal website.
Alice Glass / Via Facebook: aliceglass
Glass and Kath formed the band around 2006. "I met 'Ethan Kath' (Claudio Palmieri) when I was in the 10th grade. The first time he took advantage of me was when I was around 15. He was 10 years older than me," Glass said in her statement. "Over a period of many months, he gave me drugs and alcohol and had sex with me in an abandoned room at an apartment he managed," Glass continued, saying the sex "wasn't always consensual."
Glass claims that the abuse extended into their music career; she recounted a story of how Kath let other colleagues harass her. She said he would also diminished her contributions to the group when it came to credit for their work. "While recording our first EP, the recording engineer sexually harassed me while we were in the studio. Claudio laughed at me and pressured me to go along with it. He called our first single 'Alice Practice' and said my vocals were a mic test. He concocted that story and told press it was an 'accidental' recording, intentionally diminishing my role in its creation."
Astrid Stawiarz / Getty Images
As Crystal Castles became more successful, Glass claims Kath became more controlling and physically abusive.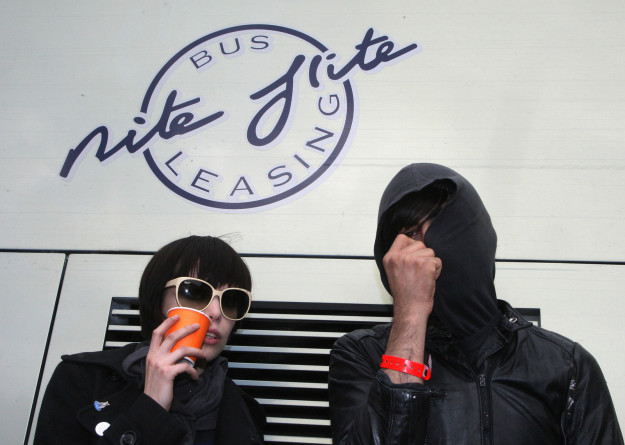 "As we started to gain attention, he began abusively and systematically targeting my insecurities and controlling my behavior: my eating habits, who I could talk to, where I could go, what I could say in public, what I was allowed to wear… He held me over a staircase and threatened to throw me down it. He picked me up over his shoulders and threw me onto concrete. He took pictures of my bruises and posted them online."
Pierre Verdy / AFP / Getty Images
At his worst, Glass alleges Kath would use scare tactics to keep her from leaving him and the band. "He broke glass shower doors to frighten me, he locked me into rooms. He told me that my feminism made me a target for rapists and only he could protect me. He forced me to have sex with him or, he said, I wouldn't be allowed to be in the band anymore."
Glass closes her statement explaining how leaving Crystal Castles was the single most difficult decision she's ever had to make, but was still one of the best decisions she'd made. You can read the full statement here.
Theo Wargo / Getty Images
Alice Glass / Via Twitter: @ALICEGLASS