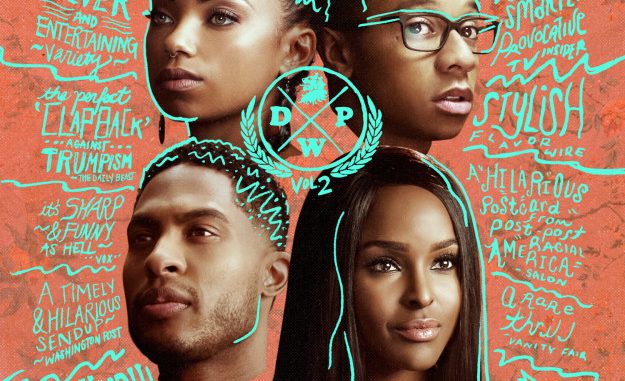 "Oppression featuring Migos"
After much anticipation, Dear White People: Volume 2 is finally available to watch on Netflix!
Netflix
But if you're worried about it not living up to the hype, don't worry, I got you.The series is officially out on Netflix today, but I got an early sneak peek of all 10 episodes and I can honestly say, it's GOOD!
Without giving away too many spoilers, here are a few reasons why you'll love Volume 2:
Believe it or not, the cast is even more attractive than when we were first introduced. And I'm not just talking about their appearance.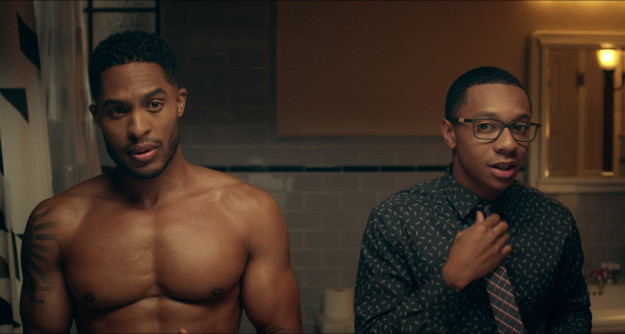 As you can see from the picture above, things definitely heat up this season. And although the physical glow-ups will make your mouths water, the mental glow-ups will give you a cerebral orgasm. The characters have matured immensely since we last saw them, which means they're willing to dive deeper into inclusive conversations, learning the importance of forgiveness, and much more.
Courtesy Of Netflix
The importance of mental health is served to viewers on a silver platter.
The Volume 1 finale left the entire campus shook, as racial tensions flared and authority figures were questioned! In Volume 2, we get to see first hand how each character was affected by the traumatizing events and how they choose to "heal" their pain.
Saeed Adyani / Saeed Adyani/Netflix
Lena Waithe makes a surprise appearance.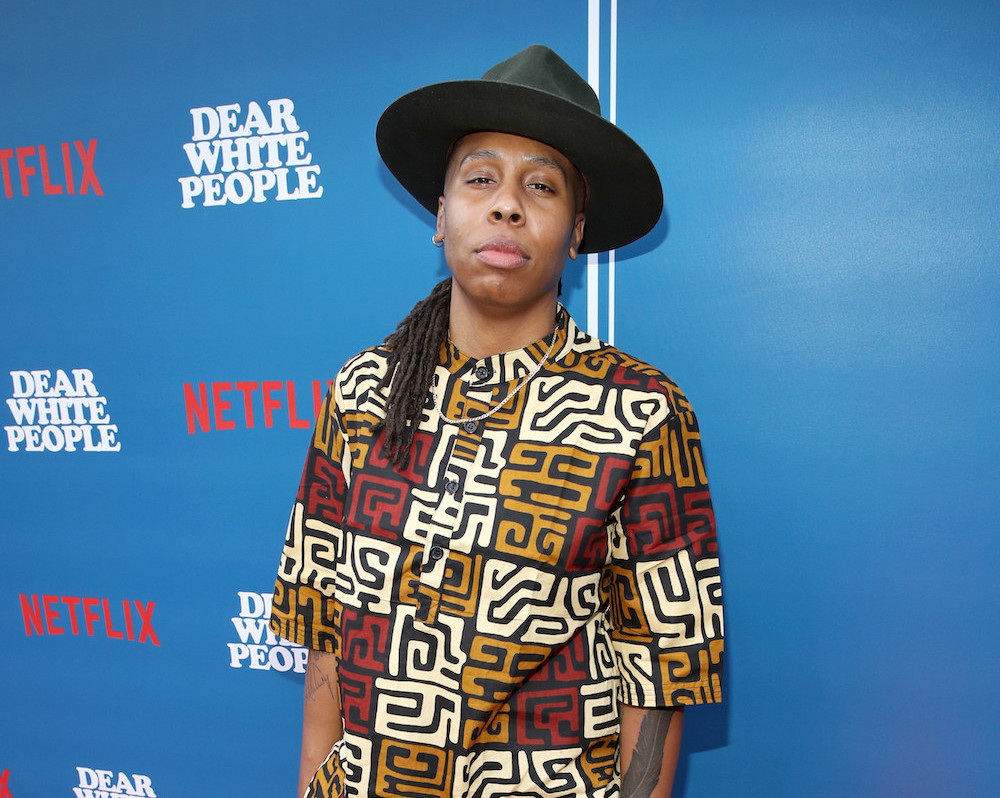 For those who don't know, Lena was a co-producer on Dear White People the movie, so adding her into the Netflix series isn't as farfetched as you might've thought. Although the 33-year-old Chicago native doesn't play a character directly connected to the main cast or Winchester University, the fictional school they attend, her short storyline will keep you entertained. Here's a hint: she's a rapper.
Jonathan Leibson / Getty Images
History is a hot topic.
Volume 2 also takes a deep dive into Winchester University's problematic past and the secrets they hoped would never get exposed. Secret societies are uncovered and traditions are challenged. And the more the students learn about Winchester, the more they end up learning about themselves.
Scott Patrick Green / Scott Patrick Green/Netflix
People finally get real about their romantic feelings.
There was A LOT of deceit and misplaced feelings going on in Volume 1, which only led to more drama. And while Volume 2 still delivers its fair share of drama, this time around the characters tap into their true emotions. That means fans will get to see new love interests, rekindled flames, random hookups, and much more.
Michael Loccisano
There are no issues that go untouched.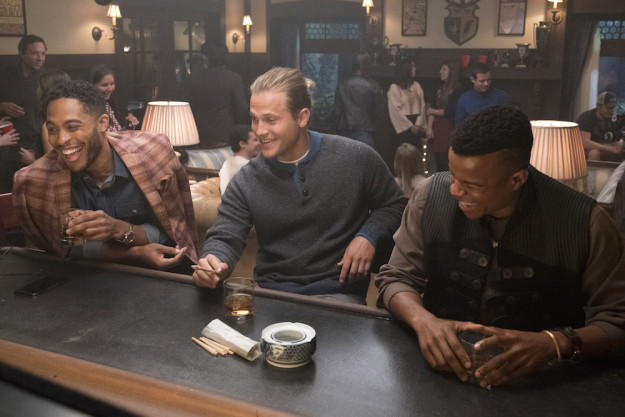 Expect to see a lot of controversial discussions in a short period of time (10 episodes). Falling under umbrellas like political, social, and cultural issues, fans will see the cast go at it about everything. From putting sugar on grits to gender norms, Volume 2 is jam packed with topical conversations.
Tyler Golden / Tyler Golden/Netflix
The crew learns the power of U-N-I-T-Y.
Friendships have been tested throughout the series, but when shit hit the fan, these characters were able to quickly determine who their real friends were. Volume 2 explores sensitive subjects like unplanned pregnancies, drug use, parental values, death, and of course, race. You might be surprised by who opens up their shoulder to cry on for solace.
Saeed Adyani / Saeed Adyani/Netflix
The movie and series collide in the best way.
Fans will get to see some of the original actors from the movie in Volume 2, with entirely different storylines. And although their storylines might have changed, the deeper connection they hold with the characters in the series makes it all worth it. I won't give away too much detail though. I'm keeping their identities a surprise.
Andrew H. Walker / Getty Images
There's style inspiration for days.
If you thought the hairstyles and outfit choices from Volume 1 were good, wait till you see the college slays these students have prepared for Volume 2. Both the men and women deliver personal style that anyone can take notes from. Protective styles, high top fades, tips for dressing on and off campus, 'freakum dresses, and more.
Adam Rose / Adam Rose/Netflix
Dear White People: Volume 2 is out now on Netflix!