Denny was originally a love interest for Cristina.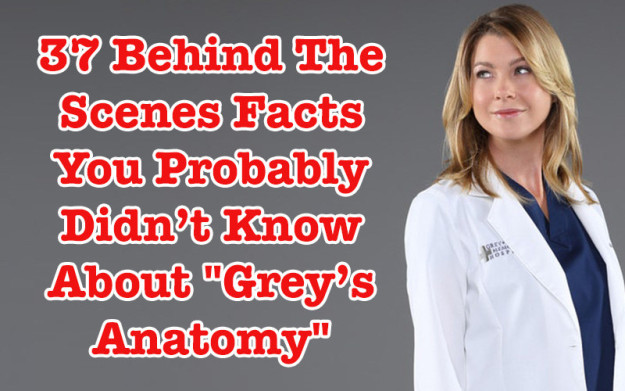 ABC
1) The series went through numerous title changes in the first season. It was called Doctors, Surgeons, and then Complications before they settled on Grey's Anatomy.
2) Shonda Rhimes got the idea for Grey's watching surgery shows on the Discovery Channel and talking about them with her sister.
3) The show is currently the fifth longest-running primetime series in the US that's still in production.
4) Rhimes wrote the original script with no character descriptions, except one for Miranda Bailey. She was described as a "tiny blonde with curls." Rhimes "thought it would be unexpected to have this sweet-looking person open her mouth and say tough things."
5) Actors of many different races read for each character, so that the show casts the best actor in terms of ability, not skin color and ethnic background.
ABC
6) The series was originally set in Chicago, Rhimes' hometown, but was changed because that's where ER was set.
7) Rob Lowe turned down the role of Derek Shepherd.
8) Patrick Dempsey earned the nickname "McDreamy" on set before his character did.
9) Dempsey was terrified of Rhimes when the show first started. During their first meeting, Rhimes just stared at him blankly. He thought she hated him, but actually she was just brainstorming dialogue for his character.
10) Alex Karev wasn't in the original pilot script. They actually shot the entire pilot without him and digitally added in Justin Chambers' scenes afterward.
11) Only Ellen Pompeo, Justin Chambers, Chandra Wilson, and James Pickens Jr. are credited with being in all 300 episodes.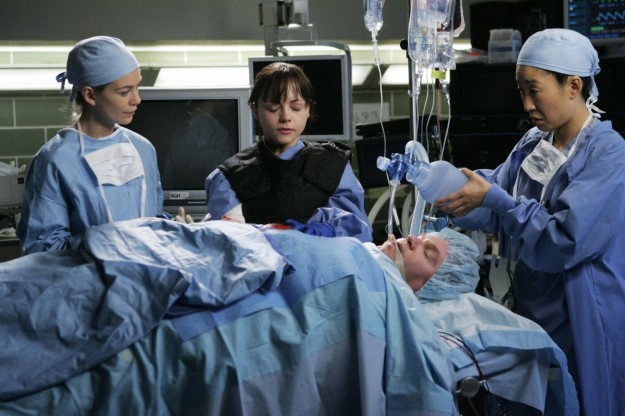 ABC
12) Kevin McKidd, Chandra Wilson, and Ellen Pompeo have all directed an episode of the series.
13) Real surgeons are brought in to perform the surgeries whenever you see a close-up of a doctor's hands.
14) The organs seen on the show are real cow organs.
15) And the blood seen on the show is often a mixture of red Jell-O, chicken fat, and real blood.
16) Derek and Meredith's Post-it Note marriage was built on screen. Patrick Dempsey wrote down all the dialogue being said as they filmed.
17) The show has a medical research team that actually fills in the appropriate medical terminology after the writers have completed a script.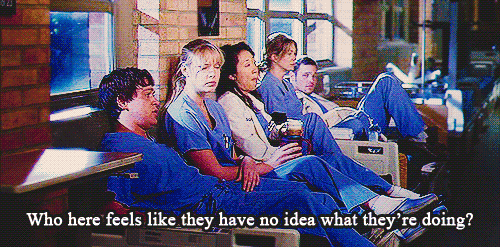 ABC
18) You can submit medical stories you find interesting to potentially be included on the show.
19) Meredith appears in every episode except the mid-season premiere of Season 13, in which only her voice is heard.
20) Every single episode is named after a song.
21) Ellen Pompeo didn't audition for the role of Meredith. She was offered the part by Rhimes and ABC when another pilot she wanted to do fell through.
22) Jessica Capshaw auditioned for several other roles before landing Arizona Robbins.
ABC
23) Sandra Oh originally auditioned for the role of Miranda Bailey.
24) Oh pitched the idea of Cristina's mental breakdown to Rhimes saying, "I think I can pull off a scene in which I can't stop crying."
25) Originally, Denny was supposed to be a love interest for Cristina.
26) Bokhee is a scrub nurse who appears in every season. The actress's name is actually Bokhee and she's a real-life retired scrub nurse.
27) Camilla Luddington didn't find out her character was married until the table read for the Season 12 finale.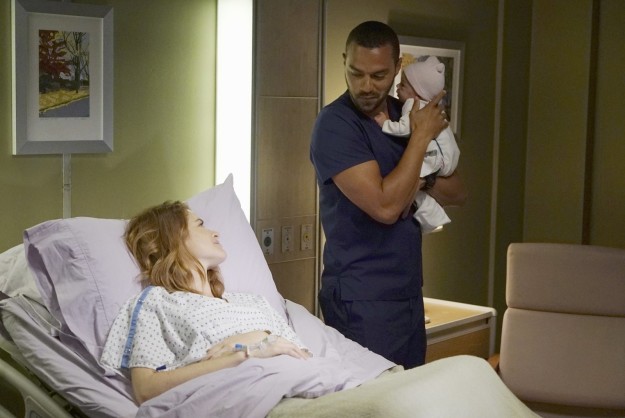 ABC
28) Sarah Drew went into labor IRL only 13 hours after filming the scene where April gives birth.
29) Kate Walsh was scheduled to be in only a few episodes, but because she had great chemistry with the cast, she stayed on for 59 episodes and even got her own spinoff, Private Practice.
30) While Lexie Grey graduated from Harvard, Chyler Leigh actually never graduated from high school.
31) Leigh spent two days underneath a plane shooting Lexie's death scene on location.
32) Mark Sloan was one of Rhimes' favorite characters, and she's sad they ended up killing him. She tried to figure out numerous ways not to, but no storyline felt authentic enough after Lexie died.
ABC
33) The only character Rhimes regrets killing is Kyle Chandler's character in Season 2.
34) Rhimes had been planning a secret Ellis-Richard love child since the pilot.
35) Rhimes introduced Kelly McCreary as a guest star at her first table read, so she got to watch as the entire cast learned her character's true identity.
36) "It's the End of the World" is the most-watched episode of the series. It premiered after Super Bowl XL and averaged 16.5 million viewers.
37) And finally, Chandra Wilson's favorite moment on the show is when the series used the term "vajayjay" after the network told Rhimes they were saying "vagina" too much.