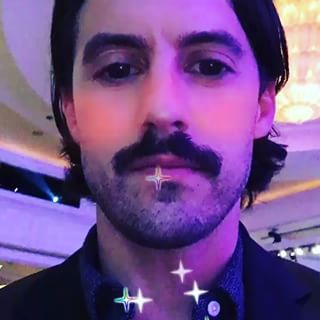 1.

The cast members of NBC's This Is Us play a complicated yet loving family on TV.
3.

Milo Ventimiglia (Jack Pearson), Mandy Moore (Rebecca Pearson), Sterling Brown (Randall Pearson), Chrissy Metz (Kate Pearson), and Justin Hartley (Kevin Pearson)'s real-life relationships are just as adorable as their characters' are on the show.

And we can't leave out Chris Sullivan (Toby)!
7.

Moore and Ventimiglia playing a fictional couple and being IRL friends is truly a gift to the world.
9.

Not to mention, they seem to have a pretty fun time when they're together off set.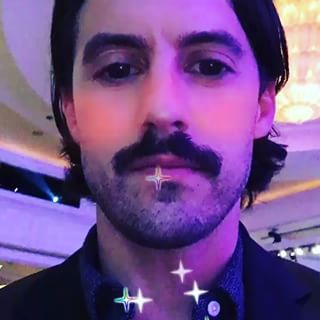 12.

Ventimiglia and Metz are clearly the best fictional father/daughter duo ever.
13.

The only duo that maybe rivals them is Moore and Metz, because who doesn't love all the dancing that goes on between the Pearsons?
14.

So. Much. Dancing.
15.

There's plenty of father-son love to go around with Ventimiglia and Hartley…
16.

And with Ventimiglia and Brown. The Pearson patriarch did a bunch of push-ups with his TV son on his back, imitating an episode of This Is Us.
I got you @sterlingkb1. Always brother. #ThisIsUs. MV

— Milo Ventimiglia (@MiloVentimiglia)
17.

And then Brown did push-ups with Ventimiglia on HIS back…
…And I got you pop, @MiloVentimiglia! #ThisIsUs…

— Sterling K Brown (@sterlingkb1)
18.

…and when Brown did push ups with Hartley on his back…
[email protected] and I got @JustinHartley too. He ain't heavy, he's my brother. #ThisIsUs

— Sterling K Brown (@sterlingkb1)
19.

…And when Hartley brought everything full circle and did push-ups with Brown on his back.
[email protected] Right back atcha @Sterlingkb1! #ThisIsUs"

— Justin Hartley (@justinhartley)
20.

Not only are Ventimiglia and Moore close to their adult children on the show…
21.

…but they also post adorable photos of themselves alongside the actors who play the young Pearson children, too!
22.

They even take plenty of selfies when they're together on set.

Lonnie Chavis plays young Randall, Mackenzie Hancsicsak plays young Kate, Parker Bates plays young Kevin, Niles Fitch plays teenage Randall, Hannah Zeile plays teenage Kate, and Logan Shroyer plays teenage Kevin.
28.

Brown and his TV wife Susan Kelechi Watson (Beth Pearson) are really something else.
29.

And look at them with their adorable TV daughters, Eris Baker (Tess Pearson) and Faithe Herman (Annie Pearson).
Check out more articles on BuzzFeed.com!