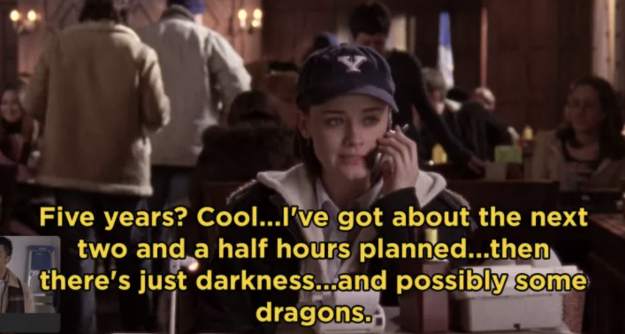 "The Mindy Project gave me the confidence to be myself and go for what I want."
Gilmore Girls (2000–2007)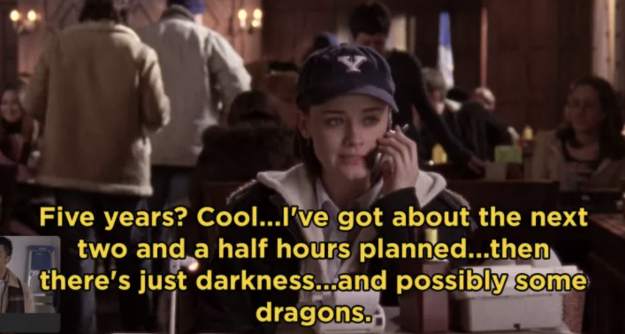 "It's about a young woman starting to make some pretty big life decisions, it shows you that not everything turns out the way you expect it to. It's a very eye-opening show for someone who is of similar age to Rory Gilmore."
—jackiea4d43ea2d7
Stream it now on Netflix.
Warner Bros.
The WB
Friends (1994–2004)
"Definitely not overrated at all and so relatable. I recently started re-watching the series and have only now come to realize how much I can relate to a lot of the things that happen on the show."
—lisan42873496f
Stream it now on Netflix.
NBC
How I Met Your Mother (2005–2014)
"Every twentysomething should watch How I Met Your Mother. It deals with a lot of situations that we all go through at this age, like finding your place in life after college, having a quarter-life crisis, thinking you've found the one, actually finding the one, and sadly even dealing with the death of parent. It's a hilarious sitcom, but also a show I believe we can all relate to at some point."
—niak3
Stream it now on Hulu.
CBS
Jane the Virgin (2014–present)
"The representation of a relatable family and their values really hit home with me when it first came out. I was 21 and kind of lost on my own journey and trying to be in control of everything. The show taught me that no matter how much you plan things out, life happens and things change."
—milkteapapi
Stream it now on Netflix.
The CW
The Bold Type (2017–present)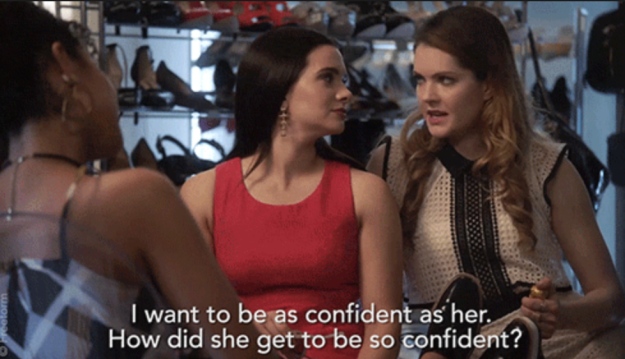 "It is the most groundbreaking, feminist, and relatable show on TV."
—alexas11
Stream it now on Hulu.
Freeform
Buffy the Vampire Slayer (1997–2003)
"The main theme of the show is about learning how to be an adult. I watched Buffy for the first time at 23 and am not exaggerating when I say it inspired me to move across the country and completely change my life."
—kyleighn
Stream it now on Hulu.
The WB
Insecure (2016–present)
"It's such a relatable, realistic, and absolutely hilarious show. I'm dying for more episodes. It shows that it's okay to struggle when you're trying to become a functional adult. Such a welcome reprieve from my own troubles!"
—mermaidveggal
Stream it now on HBO Go.
HBO
Younger (2015–present)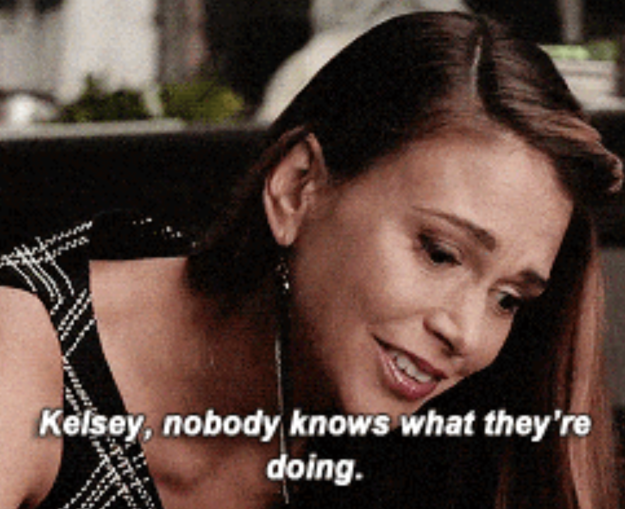 "All of the Younger characters are so relatable. I love the ageism topics that this show explores, for both younger and older generations."
—sarahf4bc74a8bc
Stream it now on Hulu.
TVLand
Broad City (2014–present)
"It's funny as hell and super relatable. It reminds you that it can take a while to figure things out. Having a good life doesn't necessarily mean having it all together, you know?"
—marieannmarie
Stream it now on Hulu.
Comedy Central
Crazy Ex-Girlfriend (2015–present)
"It deals a lot with mental health and is way too relatable. It shows how relationships with your parents can mold the relationships you create, even as an adult. It's just a hilarious show, but it also takes moments to be very deep and meaningful."
—maryk4f1b865b3
Stream it now on Netflix.
The CW
Sex and the City (1998–2004)
"It's full of relationship advice, friendship struggles, and multiple points of view regarding the independence all women should have in their lives, especially in their twenties."
—raquelg47e88a21c
Stream it now on HBO Go.
HBO
Queer Eye (2018–present)
"It's one of the most inspirational shows I've ever seen. They attack issues that everyone deals with, make you laugh, and inspire you to be your best self."
—sayani
Stream it now on Netflix.
Netflix
Parenthood (2010–2015)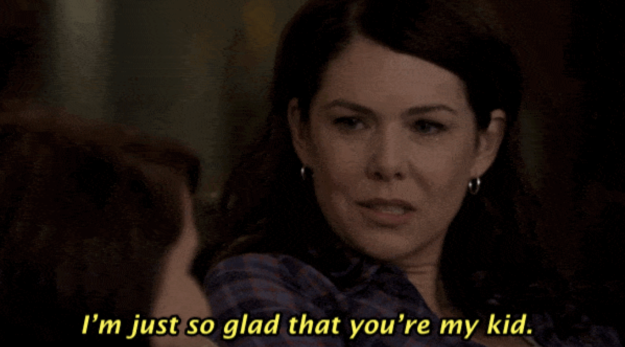 "Being in your twenties, you need to realize how important your family is, especially your parents. Your parents are getting older along with you, so it's important to appreciate them. It also revolves a lot around sibling relationships and learning to appreciate those too."
—sabrinag45fab1008
Stream it now on Hulu.
NBC
The Mindy Project (2012–2017)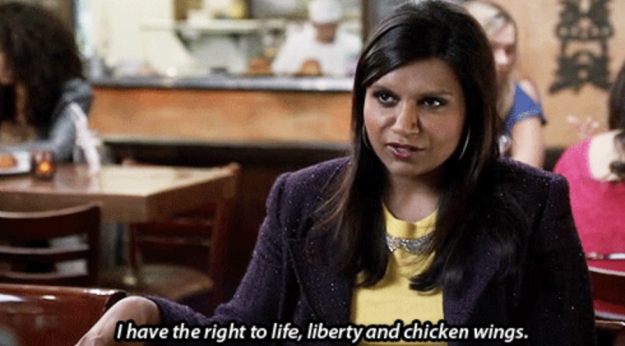 "It was so relatable to me. She looked like a real person and she knew her worth. She gave me the confidence to be myself and go for what I want."
—samanthah47d5ffb80
Stream it now on Hulu.
Hulu
The Golden Girls (1985–1992)
"This prepared me for the reality of adulthood and taught me how to keep a good sense of humor when dealing with life's problems."
—amif3
Stream it now on Hulu.
NBC
How to Make It in America (2010–2011)
"It's about two friends, Ben and Cam, who, after a few personal and professional failures, become tired of sitting back and watching their friends achieve their dreams. So, they decide to start up a denim line. If you're in a creative field, or want to be, you'll definitely relate to their struggle and hustle to be successful."
—faceghostta
Stream it now on HBO Go.
HBO
The Office (2005–2013)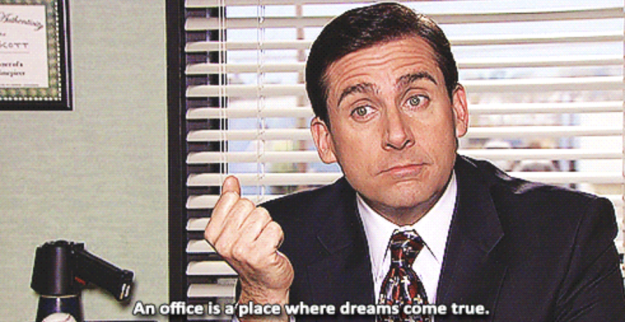 "If you're working or have ever worked in an office, you'll realize how relatable this show is. It deals with issues like figuring out where your life is headed, finding a partner, and workplace friendships."
—skipnees
Stream now on Netflix.
NBC
New Girl (2011–present)
"I think it really embodies what it is like to be in your twenties. All of the characters go through struggles like searching for a job, getting fired, struggling financially, and of course, finding love. I love that it covers such a wide range of topics but still approaches everything with light-hearted humor!"
—georgiaq
Stream it now on Netflix.
Fox
NBC
Unbreakable Kimmy Schmidt (2015–present)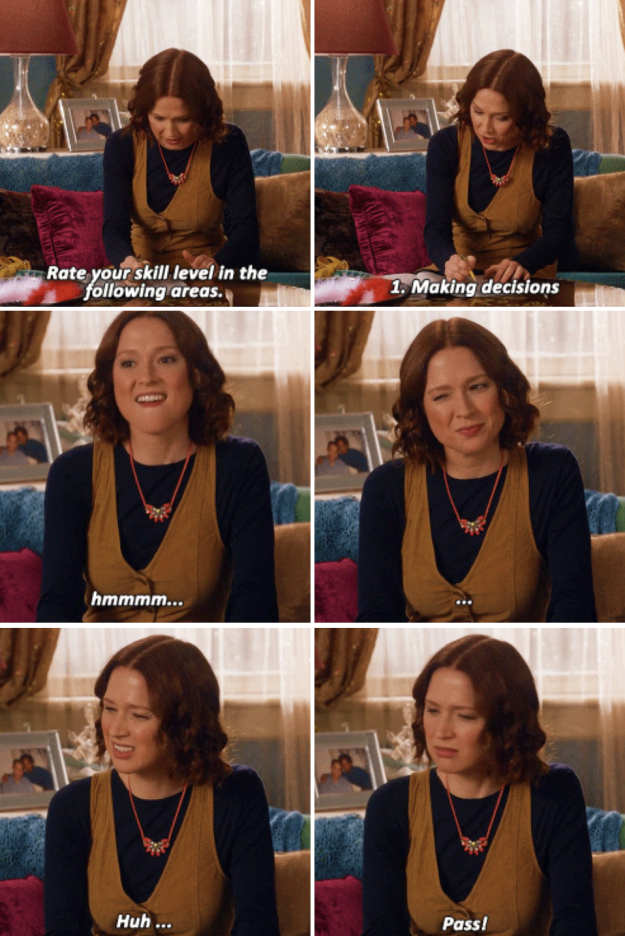 "I had just moved to a new city when that show came out and I was extremely homesick and insecure, but then I watched Kimmy and felt all of her inspiring positivity."
—cryslibs
Stream it now on Netflix.
Netflix
Showtime
Halt and Catch Fire (2014–2017)
"It's a realistic portrayal of the tough decisions that either bring us closer to our friends or push us further away. As a twentysomething just beginning my career, it really inspired me. The show helped me deal with the fact that I've had to make some tough personal decisions in my twenties."
—akadiscospider
Stream it now on Netflix.
AMC
Girls (2012–2017)
"It's realistic because it shows that things don't always end up according to plan. It covers so many 'wake-up call' moments people experience when becoming an adult!"
—jessh40bc35850
Stream it now on HBO Go.
HBO
Steven Universe (2013–present)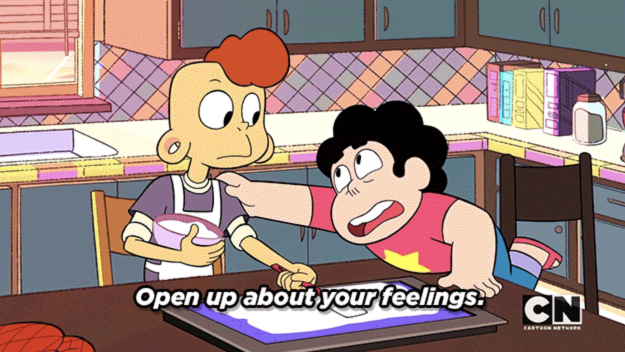 "It's really heartwarming, funny, and cute, as well as heartbreakingly sad at times. It delves deep into issues of friendship, ethics, self-love, and the really meaningful aspects of being human with finesse, warmth, and humor. Every single character is relatable and layered, and the cast is diverse and amazingly talented."
—elsab4278daa9f
Stream it now on Hulu.
Cartoon Network
Seinfeld (1989–1998)
"It's so iconic and the comedy holds up so well. I watched it when I was a kid, but my boyfriend and I started watching it now and it's even more relatable. It's so hilarious and a good escape on bad days."
—shelbys4c49fd0c1
Stream it now on Hulu.
NBC
This Is Us (2016–present)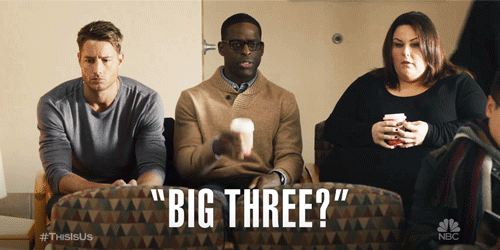 "You learn about how people experience the same things differently and it's just really good."
—marisaa4ed676004
Stream it now on Hulu.
NBC
Desperate Housewives (2004–2012)
"This is the show that every single person in the world should watch at some point or another, not only because it's a lot of fun, but also because the narratives are wise as hell and extremely relatable. They tackle friendship, love, mistakes, pain, grief, and even vengeance. It gives a lot of good advice on every little thing you have to face trough the years."
—Dénes Nagy on Facebook
Stream it now on Hulu.
ABC
The Wonder Years (1988–1993)
"It made me truly value all the relationships in my life and come to terms with what it means to grow and mature!"
—angelar443efb95e
You can purchase on iTunes or Amazon.
ABC
NBC / ABC
Roseanne (1988–1997)
"I started watching Roseanne right after college and it's a comedy series everyone should watch. Not only was it one of the first sitcoms to really show a dysfunctional, normal family, but Roseanne was ahead of its time. The series tackles birth control, abortion, gay marriage, domestic abuse, and so much more."
—noradominick
Stream it now on Amazon Prime.
ABC
Imposters (2017–present)
"As a 23-year-old trying to find myself, watching the characters find themselves really spoke to me."
—theresag46c7a972a
Stream it now on Netflix.
Netflix
BoJack Horseman (2014–present)
"It perfectly encapsulates what it feels like to never be good enough, to never feel like you are enough for yourself, which sums up a lot of my twenties. It doesn't always end on a happy note, which I think is refreshing, and BoJack really feels proud of small accomplishments which, honestly, same."
—lsanders2016
Stream it now on Netflix.
Netflix
Note: Submissions have been edited for length and/or clarity.