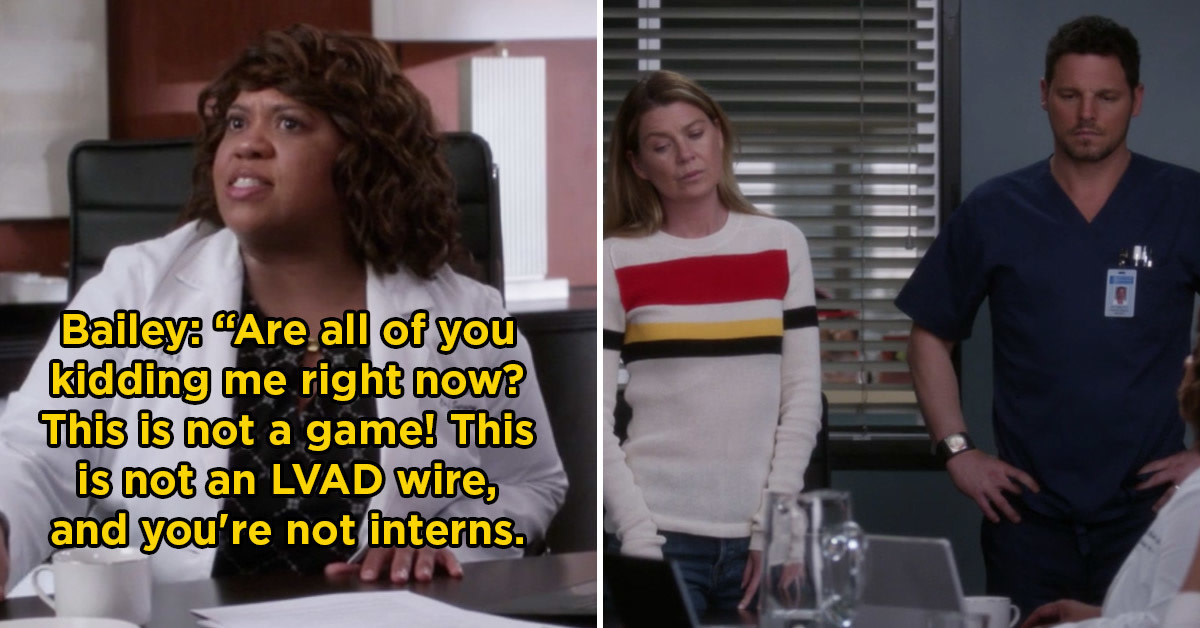 🚨MAJOR spoilers ahead for several season and series finales.🚨
1.
First, on the Arrow Season 7 finale, Oliver and Felicity said goodbye to each other after the Monitor returned and took Oliver with him — this officially became the TV episode that has made me cry the hardest.
2.
Also on Arrow, after parting ways with William and Mia in the future, Felicity met up with the Monitor, who took her to be with Oliver.
3.
On Killing Eve, Jodie Comer brilliantly performed four different accents in the span of a minute. I can't even do this scene justice by screencapping it, so please watch it below!
4.
Netflix's The Society started streaming this week, and we fell completely in love with Grizz and Sam.
5.
The Riverdale Season 3 finale revealed that Chick was the Gargoyle King and, more importantly, that Alice was actually working for the FBI in hopes of taking down The Farm.
6.
Also, Riverdale flashed forward to the gang's senior year, and we saw Betty, Veronica, and Archie covered in blood, and Archie was clutching Jughead's beanie — what the heck?!
7.
On Supergirl, Alex finally remembered that Kara was Supergirl, and emotionally tried to save her following a fight with Red Daughter — I can confirm that I literally cried over Alex holding grass.
8.
On Grey's Anatomy, Meredith, Alex, and Richard decided to come forward about committing insurance fraud, which forced Bailey TO FIRE ALL OF THEM.
9.
Also on Grey's Anatomy, Meredith visited DeLuca in prison where she finally said, "I love you" back.
10.
On Brooklyn Nine-Nine, the gang teamed up with Madeline Wuntch, The Vulture, and C.J. in order to take down Commissioner Kelly — they created their very own Suicide Squad.
11.
Also, Brooklyn Nine-Nine hysterically ended with Wuntch becoming commissioner and promptly demoting Captain Holt to a crossing guard.
12.
Superstore ended on a gut-punching cliffhanger when ICE arrived at Cloud 9 and arrested Mateo.
13.
On the Veep series finale, in order to secure the presidential nomination, Selina heartbreakingly set up Gary to take the fall with the FBI.
14.
Also, Veep jumped 24 years into the future and we watched all of our favorite characters attend Selina's funeral, which was upstaged by the death of Tom Hanks — a nod to a moment from Season 1.
15.
The Good Fight Season 3 finale ended on a shocking cliffhanger when it was revealed that the season's opening scene was actually a flash forward — Diane and Kurt lie in bed just as a S.W.A.T. team enters their house.
16.
On The Flash Season 5 finale, Nora heartbreakingly disappeared after defeating Cicada, which caused a change in the timeline.
17.
Also on The Flash, the newspaper we've been seeing since Season 1 changed to reflect the upcoming "Crisis on Infinite Earths" crossover — the year now says 2019 and White Canary and Batwoman are mentioned.
18.
The Big Bang Theory series finale featured Amy and Sheldon winning a Nobel Peace Prize for physics.
19.
Also on The Big Bang Theory finale, the elevator in the apartment building was FINALLY fixed.
20.
The Bold Type gave us a flashback episode where we saw Jane's first day at Scarlet, and how she became friends with Kat and Sutton.
21.
This Is Us star Justin Hartley guest starred as himself on Jane the Virgin after Rogelio mentioned that they were friends.
22.
Agents of S.H.I.E.L.D. Season 6 picked up with Daisy and Simmons on the hunt for Fitz and his cryo-pod after our Fitz was killed. However, when they find the pod, it's empty, and I'm devastated.
23.
Also on Agents of S.H.I.E.L.D., after Coulson's death last season, May and the gang on Earth run into Sarge, who looks exactly like Coulson, but has no recollection of S.H.I.E.L.D.
24.
On Game of Thrones, Daenerys and her army finally made it to King's Landing and she promptly burned it to the ground.
26.
On The 100, Bellamy decided to leave Octavia behind after she murdered a bunch of enemies on the new planet — TBH, I'm 100% over Bellamy's high and mighty attitude.
27.
On Good Girls, after thinking they finally retrieved Boomer's body from Rio, Beth discovers that a different dead body is buried in her garden.
28.
New Amsterdam closed Season 1 with a potentially deadly ambulance crash involving Max, Georgia, Helen, Lauren, and newborn baby Luna.
29.
On Pretty Little Liars: The Perfectionists, Jeremy ~seemingly~ confessed to killing Nolan, which led to Taylor shooting him out of anger — honestly, a classic PLL situation.
30.
The Village featured a One Tree Hill reunion, when Austin Nichols guest starred as Sarah's new love interest.
31.
And finally, Ginnifer Goodwin starred in this week's The Twilight Zone episode, which focused on a housewife, who discovers where she's really from.
What were your favorite TV moments this week? Tell us in the comments below!