Happy Cuffing Season!
Bachelorette
This hilarious, star-studded comedy by Leslye Headland focuses on three less-than-perfect bridesmaids as they struggle to balance a night of partying with a mission to fix the bride's gown (which they may have drunkenly ruined).
Bonus: Adam Scott attempts to sing.
Streaming on: Netflix
The Weinstein Company / Via celebritizer.com
Never Let Me Go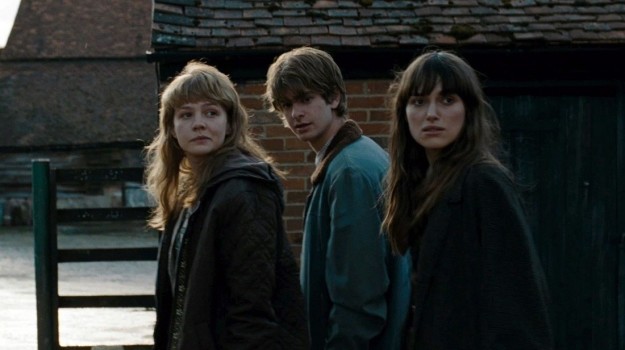 Adapted from Kazuo Ishiguro's novel, this dystopian drama tells the story of clones who are born and raised for the purpose of donating organs.
Bonus: You will feel refreshed after all the crying.
Streaming on: Netflix
Fox Searchlight Pictures / Via cinemablography.org
Southside with You
This hidden gem chronicles the first date of America's all-time favorite couple… Barack and Michelle Obama.
Bonus: IT'S THE OBAMAS, THAT'S ALL YOU NEED.
Streaming on: Netflix
Miramax / Via rollingstone.com
The Last Five Years
Based on the stage show of the same name, this musical dramedy chronicles the five-year relationship of Jamie and Cathy, one perspective going forward as the other works backward.
Bonus: You will instantly want to own the soundtrack.
Streaming on: Netflix
Radius-TWC / Via broadwayworld.com
The Lovers
This 2017 romantic comedy centers on an older married couple, their lovers, and a new affair they never saw coming… one with each other.
Bonus: The score by Mandy Hoffman is delightful.
Streaming on: Amazon
A24 / Via rogerebert.com
G.B.F.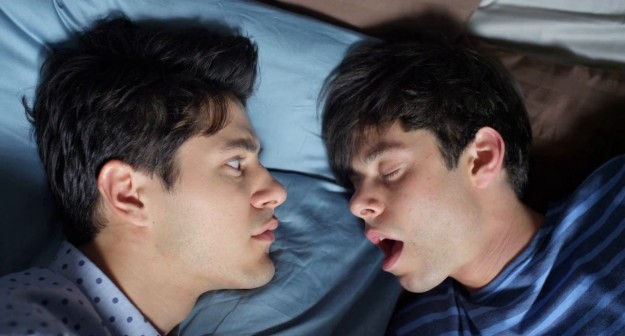 The perfect movie for anyone who enjoys a sweet, teen comedy. The story focuses on Tanner, who is unexpectedly caught in a war between three popular girls vying for a "Gay Best Friend."
Bonus: Megan Mullally.
Streaming on: Netflix
Vertical Entertainmen / Via www.yifhttps://www.yifytorrent.xyz/movie/g-b-f-2013ytorrent.xyz/movie/g-b-f-2013
Stardust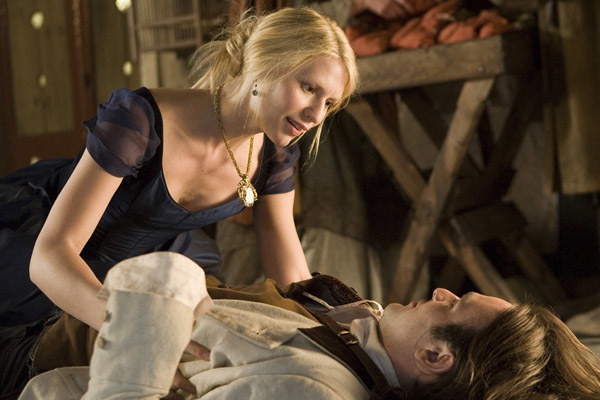 A young man named Tristan (played by Charlie Cox AKA Daredevil) embarks on a journey to retrieve a fallen star for his true love, only to discover that the star is a woman named Yvaine.
Bonus: This fantasy/comedy is perfect for any Princess Bride fan.
Streaming on: Amazon
Paramount Pictures / Via joblo.com
Take This Waltz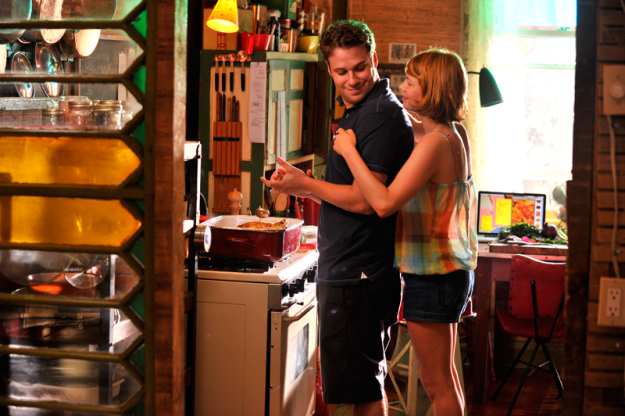 Written and directed by Sarah Polley, this indie drama focuses on Margot as she struggles with her husband's intimacy issues and her sudden attraction to a new neighbor.
Bonus: The movie includes a gripping performance by Sarah Silverman.
Streaming on: Netflix
Mongrel Media / Via magpictures.com
Blue Is The Warmest Color
This instant French classic revolves around a teenage girl who falls in love with an aspiring painter.
Bonus: The film won the Palme d'Or at Cannes in 2013.
Streaming on: Netflix
Wild Bunch / Via youtube.com
Saved
This quirky teen dramedy shows the struggles of growing up in a strict religious environment when you're not exactly playing by the rules.
Bonus: Mandy Moore and Macaulay Culkin play siblings.
Streaming on: Hulu
United Artists / Via allocine.fr
Across The Universe
A fun, Beatles-infused musical that chronicles the lives of free spirits dealing with the uncertainty of war and love.
Bonus: Bono shows up.
Streaming on: Amazon
Columbia Pictures / Via viewerscommentary.com
In Secret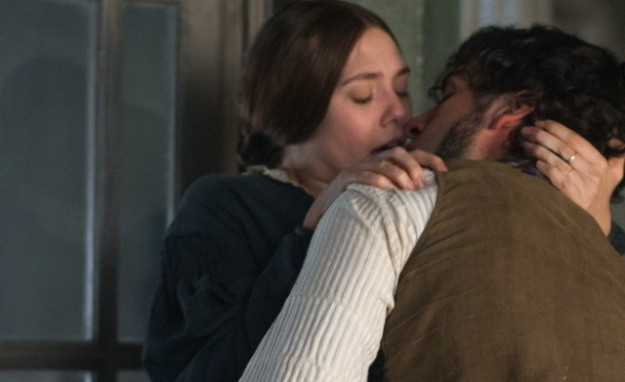 This romantic thriller is both over-the-top and deeply erotic. Perfect for anyone who thinks Elizabeth Olsen and Oscar Isaac are two of the hottest people on this planet.
Bonus: Tom Felton is adorably pathetic.
Streaming on: Amazon
Roadside Attractions / Via naharnet.com
Sleeping With Other People
Another comedy by Leslye Headland, this film is the right choice for anyone who wished When Harry Met Sally was a bit raunchier. Follow Lainey and Jake as they deal with their inability to form stable romantic relationships.
Bonus: Jason Mantzoukas and Andrea Savage are married couple goals.
Streaming on: Netflix
IFC Films / Via austinchronicle.com
She's Gotta Have It
Catch Spike Lee's very first feature film from 1986. The movie centers on Nola, a young woman juggling three men in Brooklyn.
Bonus: The Netflix series of the same name premieres on November 23rd.
Streaming on: Netflix
Island Pictures / Via grantland.com
Flipped
Rob Reiner adapts Wendelin Van Draanen's dramedy about two young teens who begin to have feelings for one another.
Bonus: The film features John Mahoney (AKA Frasier's dad).
Streaming on: HBO GO
Warner Bros. Pictures / Via archive.boston.com
Their Finest
This romantic drama tells the tale of Catrin, a woman who finds herself co-writing a British propaganda film about Dunkirk during WWII.
Bonus: Bill Nighy.
Streaming on: Hulu
Lionsgate / Via comingsoon.net
Loving
The true story of Richard and Mildred Loving whose famous Supreme Court case paved the way for interracial marriages in the U.S.
Bonus: Ruth Negga was nominated for an Oscar.
Streaming on: HBO GO
Focus Features / Via newyorker.com
The Lobster
This incredibly weird film introduces you to a dystopian future in which people must find a spouse within 45 days or be transformed into an animal.
Bonus: Colin Farrell is just really hot.
Streaming on: Amazon
A24 / Via rogerebert.com
The Way He Looks
This Brazilian coming-of-age drama is about a blind teen who falls for the new boy in school.
Bonus: The film includes the musical stylings of Belle and Sebastian.
Streaming on: Netflix
Lacuna Filmes / Via out.com
What If
In this indie comedy (alternatively titled The F Word), a med-school dropout tries to conceal his romantic feelings for his new friend, who happens to be in a relationship.
Bonus: You get to see Harry Potter and Kylo Ren be best friends.
Streaming on: Amazon
Entertainment One / Via candidmagazine.com
Her
This beautiful, sci-fi drama by Spike Jonze chronicles the future of romance as a man falls in love with an operating system.
Bonus: You'll spend most of the film listening to the smooth sounds of Scarlett Johansson's voice.
Streaming on: HBO GO
Courtesy Of Warner Bros. Picture / For Times Community News / Via readthespirit.com
The Incredible Jessica James
This Netflix original follows Jessica, a playwright dealing with a breakup in New York who meets a man going through something similar.
Bonus: You might learn some helpful tips on how to stop social media stalking your ex.
Streaming on: Netflix
Netflix / Via vulture.com
Penelope
Another light-hearted fantasy, Penelope is about a young woman who was literally cursed with a pig-nose. Her family believes the only way to break the curse is to find her a husband.
Bonus: Peter Dinklage!
Streaming on: Netflix
Summit Entertainment / Via collider.com
Much Ado About Nothing
Shakespeare meets Joss Whedon in this hilarious, 2012 adaptation of a classic. This movie is perfect for anyone who still hasn't gotten over the Fred/Wesley tragedy on Angel.
Bonus: The movie was filmed in Joss Whedon's house.
Streaming on: Hulu
Lionsgate / Via darkadaptedeye.wordpress.com
Carol
While this movie isn't exactly a hidden gem, you should take advantage of the fact that it's on Netflix. The sensual story of a young photographer and wealthy soon-to-be divorcee is a beautifully crafted film by Todd Haynes.
Bonus: The film was nominated for six Oscars.
Streaming on: Netflix
StudioCanal / Via indiewire.com