Just one way to celebrate the great work of the women behind the cameras.
White Girl (2016)
Director: Elizabeth Wood
This is Wood's first motion picture, and it explores the privileges of a white girl living in Queens, New York, in relation to cocaine, youth, sex and class differences which, according to the director, were driving forces in her own world when she was a college student.
Rotten Tomatoes: 71%
Netflix
Paris is Burning (1991)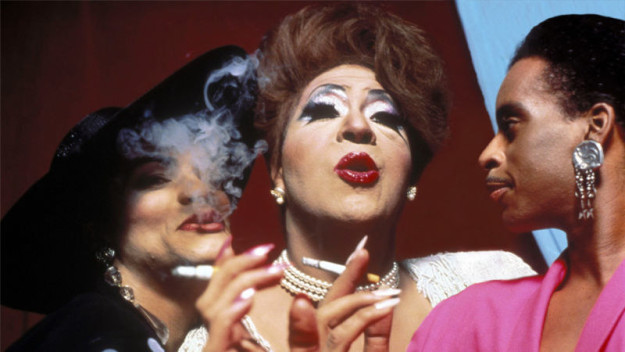 Director: Jennie Livingston
This was Livingston's first documentary, which made her name known around the world. The film features the golden era of the drag balls in Harlem, New York, focusing on the perspective of African-Americans and Latinxs within the LGBT community. It shows the effort these communities made to stand out in these competitions and how they coped with racism, homophobia, and poverty.
Rotten Tomatoes: 100%
Miramax Films
Lovesong (2016)
Director: So Yong Kim
Starring Riley Keough (Mad Max: Fury Road, The Girlfriend Experience), who is also known for being Elvis Presley's granddaughter, and Jena Malone (Donnie Darko), this is the story of two intimate friends who reunite after several experiences and some time apart. The film's creator, So Yong Kim, is a Korean-American filmmaker with other movies you should check out like In Between Days and For Ellen.
Rotten Tomatoes: 80%
Strand Releasing
The Babadook (2014)
Director: Jennifer Kent
This is the first motion picture directed by Kent, an Australian filmmaker who, after attending a film school, decided to learn on the job with Lars von Trier. If you haven't watched this movie yet, just know it's a horror story that is so good that it gave the director of The Exorcist, William Friedkin, the creeps.
Rotten Tomatoes: 98%
Umbrella Entertainment
13th (2017)
Director: Ava DuVernay
DuVernay is making film history this very moment. In 2012, she became the first African-American woman to win an award as Best Director in the Sundance Festival for her second film, Middle of Nowhere. Also, she was the first female director of color to be nominated to the Golden Globes for Selma (available on Netflix), a film which was also nominated to the Oscars in 2015. And in addition to that, this year 13th received a nomination to the Academy Awards for Best Documentary.
The film itself investigates the US justice system and the criminalization of African-Americans since the abolition of slavery.
Rotten Tomatoes: 96%
Netflix
The Invitation (2015)
Director: Karyn Kusama
Kusama has made a name for herself in the world of horror movies (Jennifer's Body and XX), and as if that wasn't enough, she's working on Destroyer, her new film starring Nicole Kidman. The Invitation talks about the pain we feel when we lose a loved one and narrates the perturbing events that take place in what seems to be a normal dinner at a friend's house.
Rotten Tomatoes: 88%
Drafthouse Films
Advanced Style (2014)
Director: Lina Plioplyte
Plioplyte is a young Lithuanian filmmaker who began her career making videos for Nylon magazine. This documentary is her first feature film and explores the life of seven older stylish New Yorkers between 63 and 95 years old, all of whom have an eclectic and fabulous sense of style. The film is based on the blog Advanced Style, by Ari Seth Cohen.
Rotten Tomatoes: 89%
The Kids Are All Right (2010)
Director: Lisa Cholodenko
Cholodenko's work as a director and scriptwriter has been greatly inspired by her intention to tell stories from the LGBT community. This film tells the story of two teenagers who are curious to know the sperm donor used by their mothers.
Rotten Tomatoes: 93%
Focus Features
Frida (2002)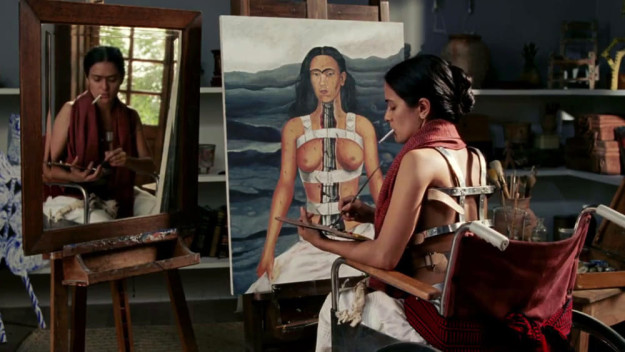 Director: Julie Taymor
Taymor is an acclaimed award-winning director of the theater world and, this film is a biographical drama starring Salma Hayek in the role of iconic Mexican painter.
Recently, Salma broke her silence about the trauma of making this movie under the abuse she suffered in the hands of Harvey Weinstein. On her part, the director believes that the producer should be imprisoned for the crimes he is being accused of.
Rotten Tomatoes: 76%
Miramax Films
Buster's Mal Heart (2017)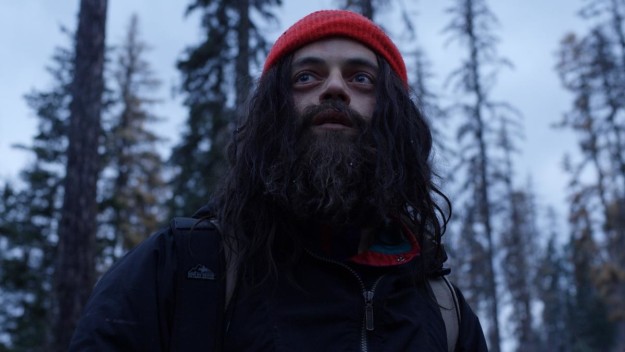 Director: Sarah Adina Smith
Buster's Mal Heart is Sarah's second feature film as a director. The film is a psychological mystery filled with surrealism and very dark humor. Plus, this film is stars Rami Malek (from Mr. Robot) as the protagonist.
Rotten Tomatoes: 71%
Gamechanger Films
Suffragette (2015)
Director: Sarah Gavron
This is Gavron's second feature film and tells the story of women campaigning for the right to vote in the United Kingdom. The films stars none other than Meryl Streep, flanked by other stars such as Helena Bonham Carter, Carey Mulligan, and Anne-Marie Duff.

Rotten Tomatoes: 72%
Pathé
A Very Murray Christmas (2015)
Director: Sofía Coppola
Although it's a musical comedy ideal for the holiday season, it is also a gem that fans of Bill Murray, Miley Cyrus, Chris Rock, or Michael Cera can't miss.
Rotten Tomatoes: 73%
Ali Goldstein
Pet Sematary (1989)
Director: Mary Lambert
Lambert is a director whose name is not only known in cinema, but also for directing several music video for artists such as Madonna ("Like a Virgin," Material Girl", "La Isla Bonita", and "Like a Prayer"), Janet Jackson, Mick Jagger, Whitney Houston, Sting, among others.
Now, Pet Sematary is the adaptation of a Stephen King novel and tells the story of a family who move to a new house located near a haunted cemetery. It's a solid horror flick watch.
Rotten Tomatoes: 48%
Paramount Pictures
Laggies (2014)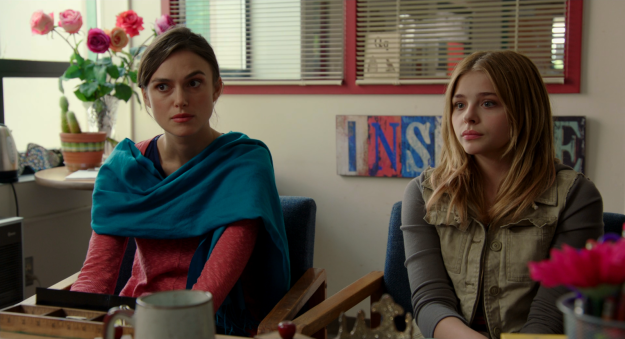 Director: Lynn Shelton
Shelton is responsible for comedy dramas like Hump Day and Your Sister's Sister and also some episodes in popular series (Mad Men, The Mindy Project, and Master of None). Laggies describes the anxieties of approaching your thirties, and it stars Keira Knightley, Chloë Grace Moretz, and Sam Rockwell.
Rotten Tomatoes: 66%
A24
A United Kingdom (2016)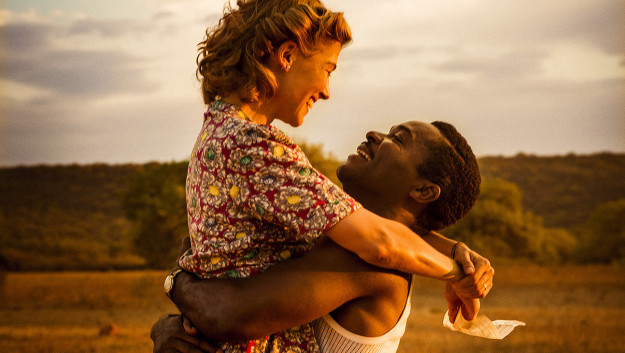 Director: Amma Asante
Asante is a British director born to Ghanaian parents. She was also childhood friends with supermodel Naomi Campbell. This particular movie is a deep love story about an interracial marriage based on history, dramatizing the lives of the first president of Botswana, Seretse Khama, and his relationship with Ruth Williams, a British woman.
Rotten Tomatoes: 84%
20th Century Fox
Kingdom of Us (2017)
Director: Lucy Cohen
In this heart-wrenching original Netflix documentary, Cohen filmed a mother and her seven children for three years after their father's suicide, which left them in a delicate state, both emotionally and financially.
Rotten Tomatoes: 100%
Netflix
The Reluctant Fundamentalist (2013)
Director: Mira Nair
This thriller narrates the impact of 9/11 on the Pakistani community in the United States. PLUS, it stars Riz Ahmed (The Night Of, The OA, Rogue One) and Kate Hudson (Almost Famous, How to Lose a Guy in 10 Days).
Rotten Tomatoes: 54%
IFC Films
Deidra & Laney Rob A Train (2017)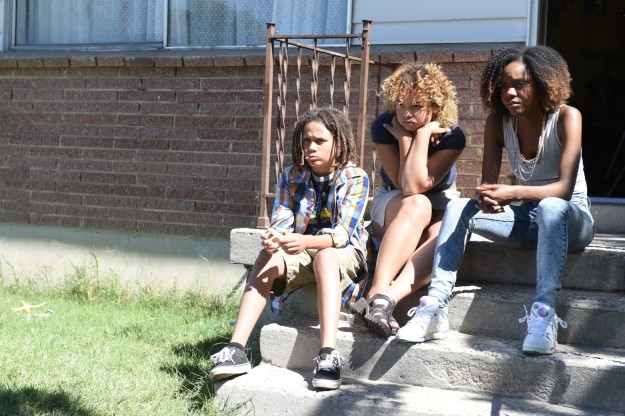 Director: Sydney Freeland
Freeland was born and raised in the Navajo Nation, in one of the largest Native tribes in the United States. In Drunktown, her first and highly recommended film, we could learn a bit more about her life as a transgender woman within her community. In this film following the adventures of Deidra and Laney, in turn, she tells the story of two teenagers who plan to rob train when their mother goes to jail.
Rotten Tomatoes: 90%
Fred Hayes
Point Break (1991)
Director: Kathryn Bigelow
In terms of movies you MUST watch to be considered a functioning member of society, Point Break is one of those. It stars Keanu Reeves and Patrick Swayze and was directed by the first and, so far, the only woman to win an Oscar for as Best Director for The Hurt Locker.
Rotten Tomatoes: 68%
Warner Bros. Pictures
Clueless (1995)
Director: Amy Heckerling
Cher (played by Alicia Silverstone) is a high schooler who lives in Beverly Hills and who has become a pop culture icon. Another must watch for your cinematic education.
Rotten Tomatoes: 81%
Paramount Pictures / Via Paramount Pictures
Fish Tank (2009)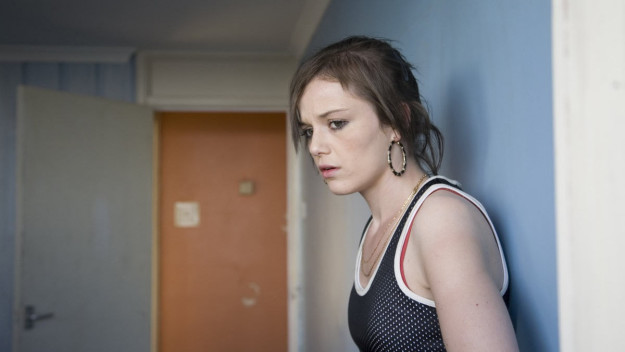 Director: Andrea Arnold
Arnold won an Oscar in 2015 for her short film Wasp, and from then on all her work has been much acclaimed by critics. This is one of those films where the less you know about it, the better. It is about a 15 year-old teenager whose world takes a 180-degree turn when her mother brings home a new boyfriend.
Rotten Tomatoes: 91%
Curzon Artificial Eye
The Little Rascals (1994)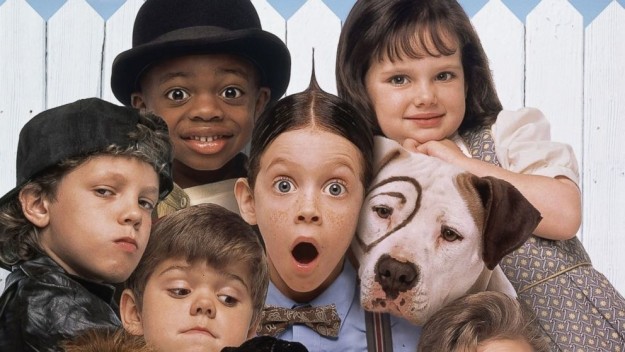 Director: Penelope Spheeris
A classic. Definitely give it a watch if you somehow haven't yet!
Rotten Tomatoes: 23% ¯_(ツ)_/¯
Universal Pictures
Even the Rain (2010)
Director: Iciar Bollain
Even the Rain is a movie that navigates between fiction and reality, starring Gael García Bernal, who plays a filmmaker who travels to Bolivia to make a movie about Columbus's arrival in the Americas. However, the plot makes a U-turn when he unexpectedly finds a local community protesting a more modern form of exploitation.

Rotten Tomatoes: 88%
Morena Films
American Psycho (2000)
Director: Mary Harron
One of the best film adaptations of a novel, this film spotlights the masculine and yuppie mannerisms of one of the most memorable psychopaths in the history of film.
Rotten Tomatoes: 68%
Lionsgate Films
Tallulah
Director: Sian Heder
Sian Heder wrote the first three and wonderful seasons of Orange Is The New Black and then took a hiatus to write and direct this drama starring Ellen Page. This movie is about a girl with financial problems living in her car who ends up rescuing a baby.
Rotten Tomatoes: 84%
Netflix
This post was translated from Spanish.