God loves a terrier.
When Sherri Ann and Leslie explained the depths of their relationship, from snow peas to not talking.
Warner Bros.
When Meg and Hamilton were the epitome of an obnoxious yuppie couple.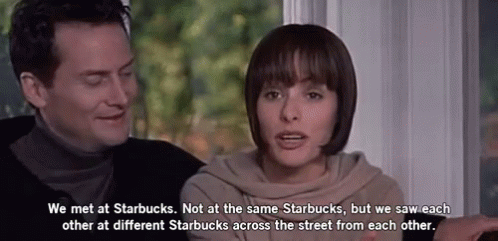 Warner Bros.
And when they discussed how they bonded over overpriced artisanal coffees.
Warner Bros.
When Cookie and Gerry sang a love song to their "brown, sturdy, bright, and true" Norwich terrier.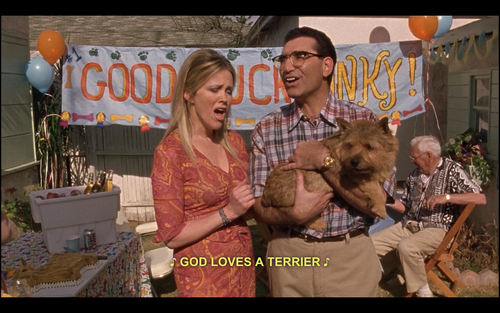 Warner Bros.
---