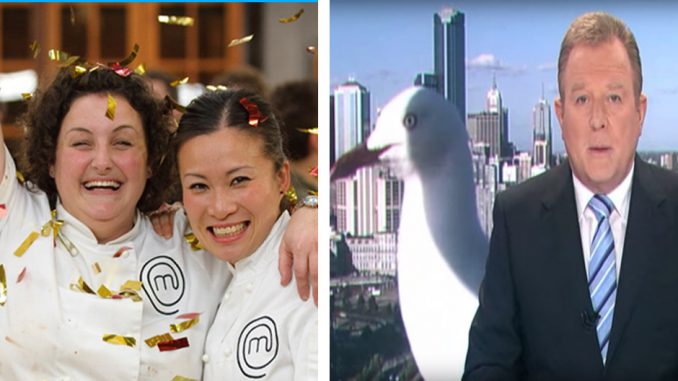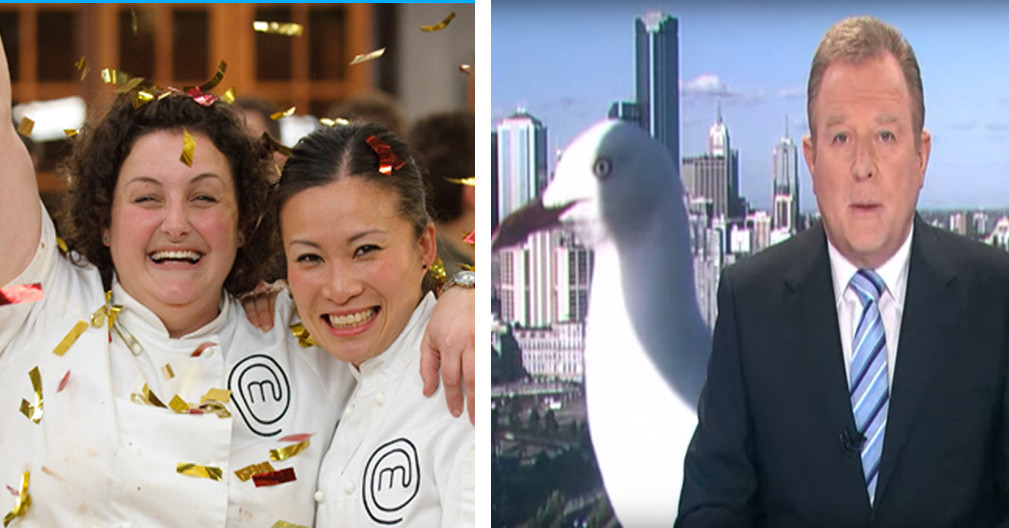 1.
Masterchef Australia hit our screens for the very first time. Julie Goodwin was eventually crowned the winner after defeating Poh Ling Yeow.
2.
Speaking of new shows, Underbelly: A Tale of Two Cities premiered and set a record for the most watched series launch with 2.58 million viewers.
3.
McLeod's Daughters, Rove and All Saints all wrapped up their final seasons.
4.
Australia was in the middle of switching over from analogue to digital TV transmissions. As a result of that, a bunch of new channels like One, 7Two, Go! and ABC3 were launched.
5.
So You Think You Can Dance Australia was still a thing. It was kind of popular and ran for two more seasons before being axed in 2015.
6.
Who Wants To Be a Millionaire? was rebranded into a shorter version called Millionaire Hot Seat.
7.
The 51st Annual TV Week Logies was hosted by Gretel Killeen.
8.
And Rebecca Gibney picked up the Gold Logie for her performance in Packed To The Rafters.
9.
An opera singer named Mark Vincent won the third season of Australia's Got Talent. He was judged by Dannii Minogue, Red Symons and Tom Burlinson.
10.
Hey Hey It's Saturday returned for a reunion special which ended in controversy when one of the segments was performed in blackface.
11.
Stan Walker was the last person to win Australian Idol. The series was cancelled the following year after poor ratings.
12.
And let's not forget that Kyle Sandilands was also sacked as a judge.
13.
Ajay Rochester was dumped as the host of The Biggest Loser and was later replaced with Hayley Lewis.
14.
The Chaser's War on Everything was suspended for two weeks after one of their skits got them in trouble.
15.
The season opener of Neighbours was about who survived the school rafting accident.
16.
Other storylines on Ramsay Street included the death of Bridget Parker, a new generation of Ramsays being introduced and Lily Allen appearing as herself on the show.
17.
Meanwhile on Home and Away, there was the emotional marriage between Aden and Belle.
18.
And the brief relationship between Charlie and Joey, which attracted controversy when some of their more intimate scenes were cut as a result of public complaints.
19.
And lastly, a giant seagull made an appearance during the 6pm news.