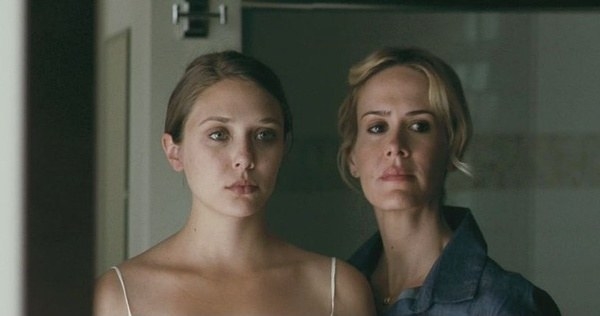 A better alternative to joining a cult.
"Martha Marcy May Marlene" (2011)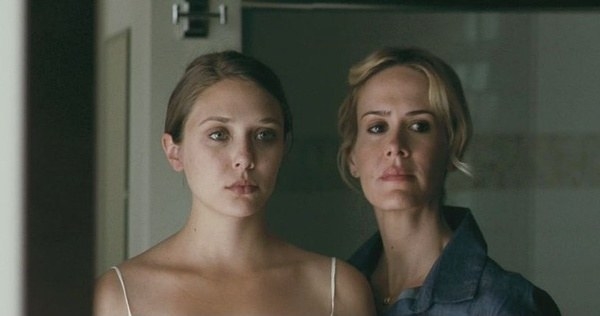 "A woman escapes a cult after several years and goes to live with her sister and her husband for awhile. Her memories of her time with the cult continue to haunt her and her paranoia begin to take over."
This Is That Productions/Borderline Films/Fox Searchlight Pictures / Via moviemovie.com.tw
"The Invitation" (2015)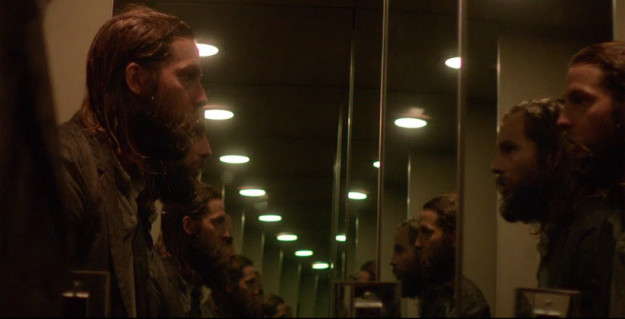 "A guy attends a dinner party thrown by his ex-wife and her new husband. The entire time there, he can't shake the feeling that there is more to this dinner party than meets the eye."
The Invitation works well as both a slow-build thriller and an examination of the process of recovering from a traumatic life event.
Gamechanger Films/Lege Artis/XYZ Films / Via admitonefilmaddict.wordpress.com
"The Master" (2012)
"A Naval veteran arrives home from war unsettled and uncertain of his future – until he is tantalized by The Cause and its charismatic leader."
This is one of Philip Seymour Hoffman's last roles and watching him act alongside Joaquin Phoenix and Amy Adams should be more than enough to sell you.
JoAnne Sellar Productions /Ghoulardi Film Company /Annapurna Pictures/ The Weinstein Company / Via mubi.com
"Eyes Wide Shut" (1999)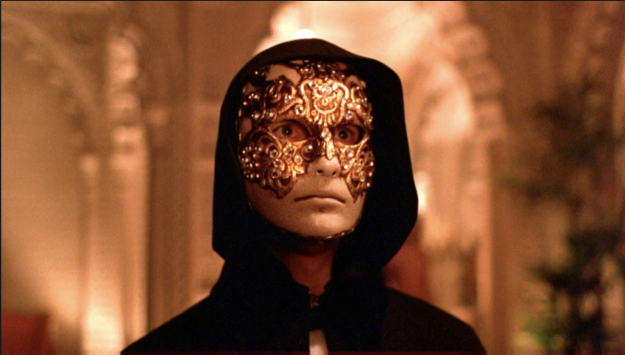 "A New York City doctor, who is married to an art curator, pushes himself on a harrowing and dangerous night-long odyssey of sexual and moral discovery after his wife admits that she once almost cheated on him."
Watching Tom Cruise descent into madness is always worth two hours in your life.
Pole Star/Hobby Films/Warner Bros. / Via news.avclub.com
"Fight Club" (1999)
"The two bored men form an underground club with strict rules and fight other men who are fed up with their mundane lives."
The most 90s cult movie ever.
Fox 2000 Pictures /Regency Enterprises /Linson Films / Via fondlist.com
"The House of the Devil" (2009)
"Desperate to make some money so she can move into a new apartment, college student Samantha Hughes takes a mysterious babysitting job."
Any movie with Tom Noonan in it has guaranteed to make you scared.
Constructovision Ring/TheJig Entertainment/ Glass Eye Pix / Via rogerebert.com
"Wicker Man" (1973)
"Sergeant Howie arrives on the small Scottish island of Summerisle to investigate the report of a missing child. A conservative Christian, the policeman observes the residents' frivolous sexual displays and strange pagan rituals, particularly the temptations of Willow, daughter of the island magistrate, Lord Summerisle. The more Sergeant Howie learns about the islanders' strange practices, the closer he gets to tracking down the missing child."
Yes, the movie that was remade with Nicolas Cage screaming, "noooo, not the bees."
British Lion Films / Via nerdist.com
"Children of the Corn" (1984)
"As physician and his girlfriend drive across the Midwest to his new job, their trip comes to a sudden halt when they encounter the body of a murdered boy in the road. In trying to contact the authorities, they wander into a small town populated only by children, followers of sinister young preacher."
If kids weren't creepy enough on their own, now you have to deal with kids in a cult.
Angeles Entertainment Group/ Cinema Group/ Hal Roach Studios/ Inverness Productions/ Planet Productions / Via bloody-disgusting.com
"Santa Sangre" (1990)
"In Mexico, the traumatized son of a knife-throwerand a trapeze artist bonds grotesquely with his now-armless mother."
How can you read that description and NOT want to watch it?
Mainline Pictures /Expanded Entertainment / Via siskelfilmcenter.org
"Helter Skelter" (1976)
"This movie depicts the murder trial of one of the most notorious serial killers of the 1960s, Charles Manson, the crimes he committed in 1969 and the attempt to convict him, as worked on by Los Angeles District Attorney Vincent Bugliosi."
A documentary that dives deep into America's most famous cult leader.
Via themoviedb.org
"Jesus Camp" (2006)
"Filmmakers Heidi Ewing and Rachel Grady visit an evangelical Christian summer camp called Kids on Fire, where children take part in programs designed to strengthen and intensify their beliefs. The camp's founder, Becky Fischer, discusses her mission to indoctrinate youths in the word of God, while young campers play certain combat video games and talk about their love for Jesus."
Magnolia Pictures/ A&E Indie Films / Via Jesus Camp
"Jonestown: The Life and Death of Peoples Temple" (2006)
"Filmmaker Stanley Nelson charts the rise and fall of Peoples Temple founder Jim Jones, whose followers drank poisoned punch at their South American commune in 1978. Using archival film footage and interviews with the few survivors, Nelson recounts the origins of the church's formation and its charismatic leader, and the events that led up to their doomsday in Guyana."
The go-to documentary if you've found yourself wondering what happened in Jonestown.
Firelight Media/American Experience / Via slantmagazine.com
"Night Of The Demon" (1957)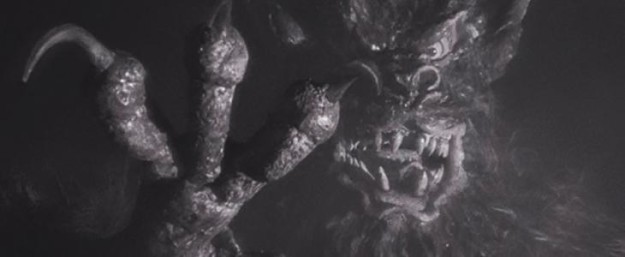 "American professor John Holden arrives in London for a conference on parapsychology only to discover that the colleague he was supposed to meet was killed in a freak accident the day before. It turns out that the deceased had been investigating a cult lead by Dr. Julian Karswell. Though a skeptic, Holden is suspicious of the devil-worshiping Karswell. Following a trail of mysterious manuscripts, Holden enters a world that makes him question his faith in science."
Jacques Tourneur's use of shadows and the dark create an atmosphere that will leave you scared long before you ever see the monster.
Sabre / Via bbfc.co.uk
"Going Clear" (2015)
"Filmmaker Alex Gibney interviews former members of the Church of Scientology and reveals abuses and strange practices within the controversial organization."
Well, well, well.
Jigsaw Productions / Via her.ie
"Sound of My Voice" (2011)
"California couple Peter and Lorna set out to make a documentary meant to expose a charismatic cult leader named Maggie as a fraud. Maggie claims to be from the year 2054 and is seemingly allergic to almost everything in her environment; she lives in a basement, subsisting on canned oxygen, homegrown food and the blood of her acolytes. Though at first, Peter and Lorna are adamant that Maggie is a fake, they both soon fall under her spell."
Filmed in a way that slowly draws you much like Maggie draws in Peter and Lorna.
Skyscraper Films / Via thewolfmancometh.com
"The Devils" (1971)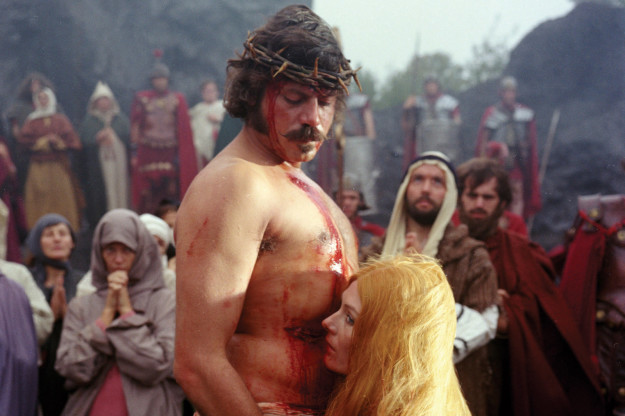 "In 17th-century France, Father Grandier is a priest whose unorthodox views on sex and religion influence a passionate following of nuns, including the sexually obsessed Sister Jeanne. When the power-hungry Cardinal Richelieu realizes he must eliminate Grandier to gain control of France, Richelieu portrays Grandier as a satanist and spearheads a public outcry to destroy the once-loved priest's reputation."
Ken Russell's most brash movie with biting commentary on religion, sex, greed, and power.
Warner Bros. / Via trentarthur.ca
"Martyrs" (2008)
"A young woman's quest for revenge against the people who kidnapped and tormented her as a child leads her and a friend, who is also a victim of child abuse, on a terrifying journey into a living hell of depravity."
Only watch this one if you're not squeamish.
Eskwad/TCB Film/Wild Bunch / Via yesmovies.to