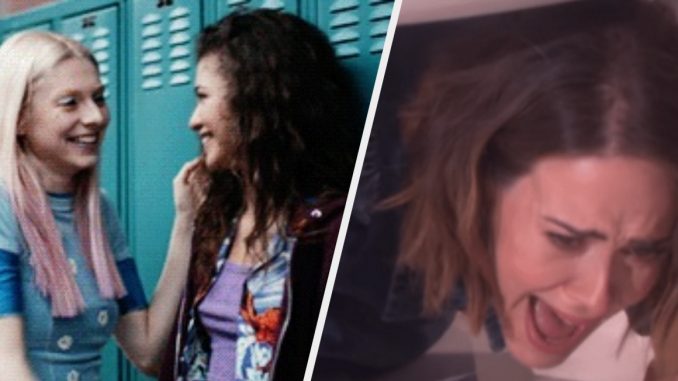 1.
When Jules told Rue she was the only person in the world she didn't hate.
2.
Rue being adorable and awkward about inviting Jules over for dinner.
3.
The two of them holding hands through school.
4.
Rue's gentle lil' kiss on Jules' forhead.
5.
Rue tucking Jules' hair behind her ear.
6.
Each. and. every. time.
7.
When they went skating together.
8.
When they looked at each other both shy and scrunched.
9.
When Jules casually leaned on Rue's legs.
10.
When they had little giggles by the lockers.
11.
Rue's little neck nuzzle.
12.
When Jules sweetly pushed Rue's hair back.
13.
When Jules was all bashful and Rue just stared at her.
14.
When Jules showered Rue with kisses cause she was sober for two weeks.
15.
The two of them holding hands in front of the fireworks.
16.
When they first officially met and just kinda gazed at one another.
17.
Anddd of course when they had their first real kiss.
I will be cherishing these moments until inevitably things go south. Then this will be me: