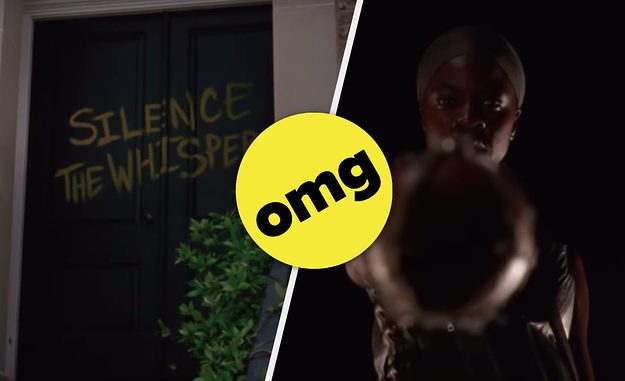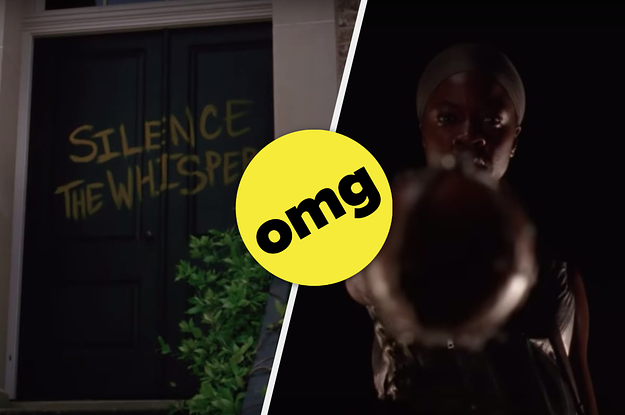 The trailer picks up in the aftermath of Season 9's cliffhanger finale which saw Michonne, Daryl, and Co. crossing Alpha's self-imposed border in order to escape from a blizzard.
Clearly, she's NOT happy about it.
Meanwhile, everyone's starting to lose their minds about The Whisperers. You know, the people who disguise themselves as zombies by wearing their rotted skin over their faces.
Even "Little Ass Kicker" Judith looks like she doesn't want any problems with those weirdos.
Since our squad has no idea how to deal with these new villains, they're starting to unravel a bit. But, as Michonne narrates in the trailer, in order to survive, they will just have to stick close together.
Wait a second. Is that…Michonne and Ezekiel? K-I-S-S-I-N-G?!
But…but…what about your loyalty to Rick, Michonne?
However, I am liking what I see brewing between Daryl and newcomer Connie.
It isn't all post-apocalyptic hook ups though. The trailer shows a postpartum Rosita crying, holding what appears to be her newborn in her arms.
Eugene is also still very much alive and looking like a fish out of water.
Negan is still lurking around after saving Judith's life in the blizzard. Only this time, he's giving unsolicited advice about how to defeat The Whisperers.
I'm also concerned about Father Gabriel. Why is he behind bars?
And who's that little girl behind Carol?
I have to mention Aaron's new hand. It's so fucking badass!
Speaking of new things, are these kids (and that very Good Gog™) new additions to the group?
The trailer also reveals that Daryl and Carol will head "out West" to escape all the fighting. Because that's realistic.
A lot of the action takes place near or in water, including a major battle scene between The Whisperers and the original crew we've come to love.
At one point, Carol calmly states, "Bitch has to die," in reference to Alpha and, whew, my wig FLEW.
For the safety of Judith and Rick Jr.? Without question!
Hopefully Michonne will be the one to take out Alpha before her exit. In my mind, the ending of the trailer already reveals how'll she do it.
Check out the full trailer for The Walking Dead Season 10 above, then let us know what other key details you caught in the comment section!