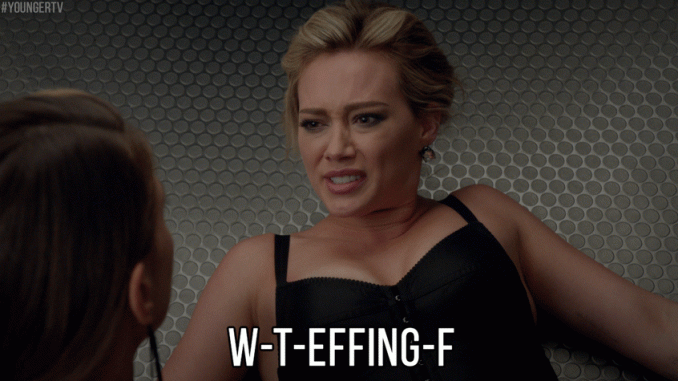 1.

First of all, it's a perfect fit for you grown-up "Lizzie McGuire" fans.

Hilary Duff is SO GOOD in this show as Kelsey, the bright young editor working alongside Liza (Sutton Foster) at Empirical Publishing.
2.

The show's social media/pop culture references are SPOT-ON.

The need to stay hip & relevant is one of the show's main themes, and they both do it and poke fun at it incredibly well.
3.

There's plenty of romance on the show, but the central relationship is the friendship between Liza and Kelsey.
4.

Their friendship is supportive and fun, but also challenging.

(And Kelsey doesn't even know Liza's big secret yet.)
5.

Oh yeah, and everyone on the show is super hot.

Example 1: Liza's boyfriend Josh.
8.

The show's early romance between Liza and Josh is SUPER cute.

Especially in seasons one and two.
9.

And while Josh is getting a LITTLE douche-y in season three, there's still hope he'll bring it back around.

#TeamJosh
10.

The depiction of sex in "Younger" is progressive, non-shamey, and super relatable.

Whether you're actually in your twenties OR actually forty.
11.

Liza's roommate Maggie is a lesbian, so there are always good, romantic queer storylines going on too.
13.

And it's never hard to guess which real-life author the show is spoofing.
15.

The costume design is soooo fun. Literally nobody's outfit is ever boring.
16.

Seriously, just watch Younger — on TV Land or Amazon Prime.

You won't be sorry.
Check out more articles on BuzzFeed.com!