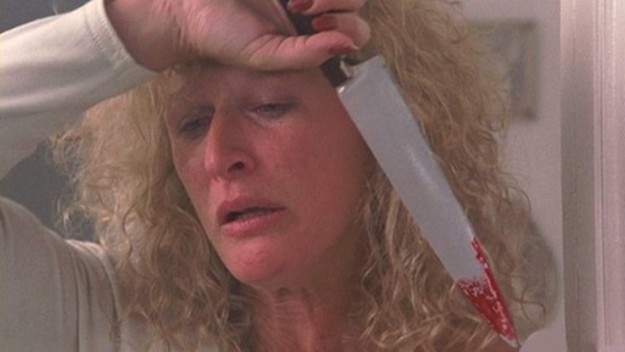 "Bunny boiler" is actually in the dictionary!
The knife Alex (Glenn Close) used to attack Dan (Michael Douglas) with at the end of the movie is actually made of cardboard.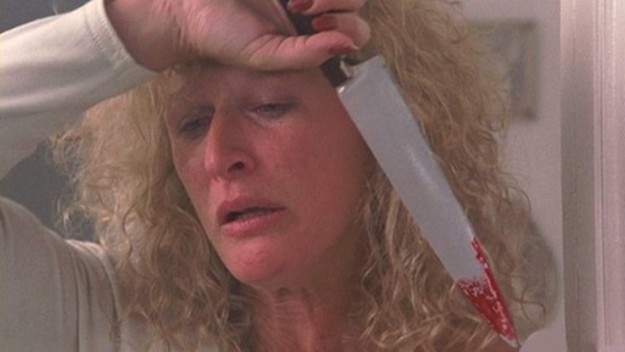 Whaaaat! It looked so real in the movie. Close told Vanity Fair that she actually kept the knife and framed it. (It's hanging in her kitchen!) "It's all an illusion. It's a cardboard prop!" she said.
Paramount Pictures
The movie was based off of a short film.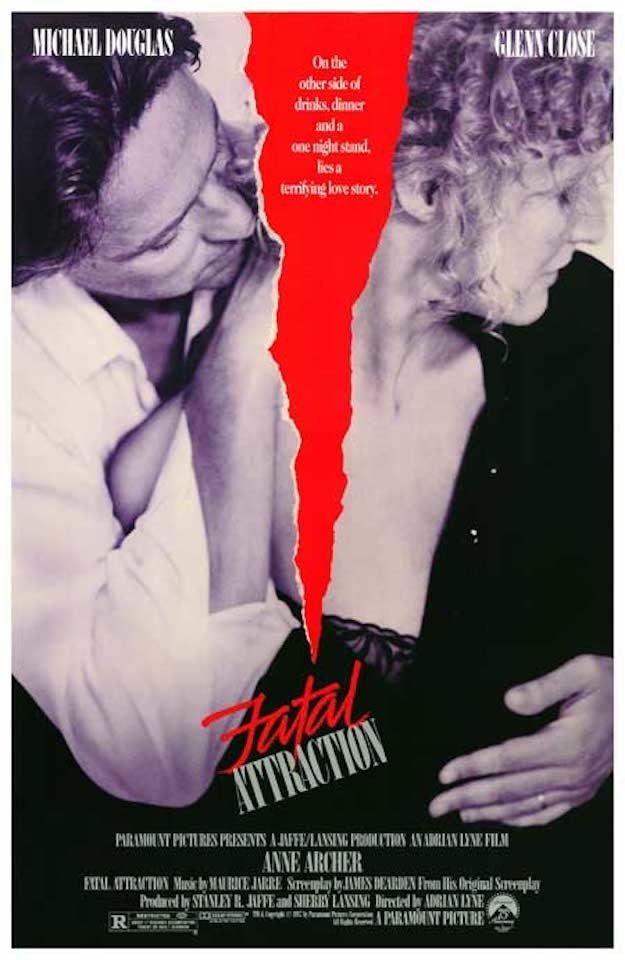 The screenwriter for Fatal Attraction, James Dearden, actually wrote and directed a short film titled Diversion. Producers later approached Dearden, asking him to expand the script. And as we know now, the full-length film went on to be a huge success.
Paramount Pictures
Close was so nervous for her audition that she took a Valium before it.
Close told Entertainment Weekly, "I didn't know what to wear and I went to a store — Neiman Marcus or something. My hair was long and crazy. I'm very bad at doing my hair. I got so nervous, I took a little bit of a Valium. I walked in and the first thing I saw was a video camera, which is terrifying, and behind the video camera in the corner was Michael Douglas. I just said, 'Well, just let it all go wild.'"
Paramount Pictures
---