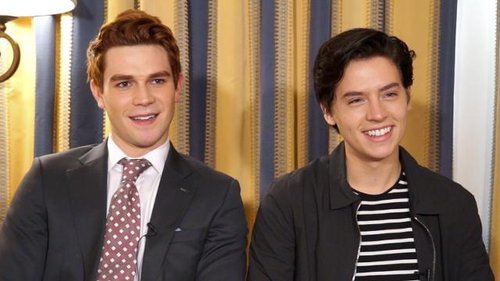 "Riverdale" has been picked up for a second season!
The CW announced the news on Tuesday.
The show, which takes inspiration from the Archie Comics, stars KJ Apa as Archie, Lili Reinhart as Betty, Camila Mendes as Veronica, Cole Sprouse as Jughead, Madelaine Petsch as Cheryl, Ashleigh Murray as Josie and more.
"Riverdale" Season 1 has focused on the drama in the town of the same name, following the murder of a high school football player – Jason Blossom, the twin of Cheryl Blossom.
Episode 7 of the series will air this Thursday at 9/8c on The CW.