The Liars' time in Rosewood is coming to an end.
Ashley Benson (Hanna), Shay Mitchell (Emily), Tyler Blackburn (Caleb), Ian Harding (Ezra), Andrea Parker (Mary Drake), Janel Parrish (Mona), Sasha Pieterse (Alison), I. Marlene King (Executive Producer) and Joseph Dougherty (Executive Producer) were all at thePaleyFest Los Angeles 2017 panel at the Dolby Theatre in Hollywood on Saturday and discussed the final season.
I. Marlene King assured fans that the identity of "Uber A" will be revealed.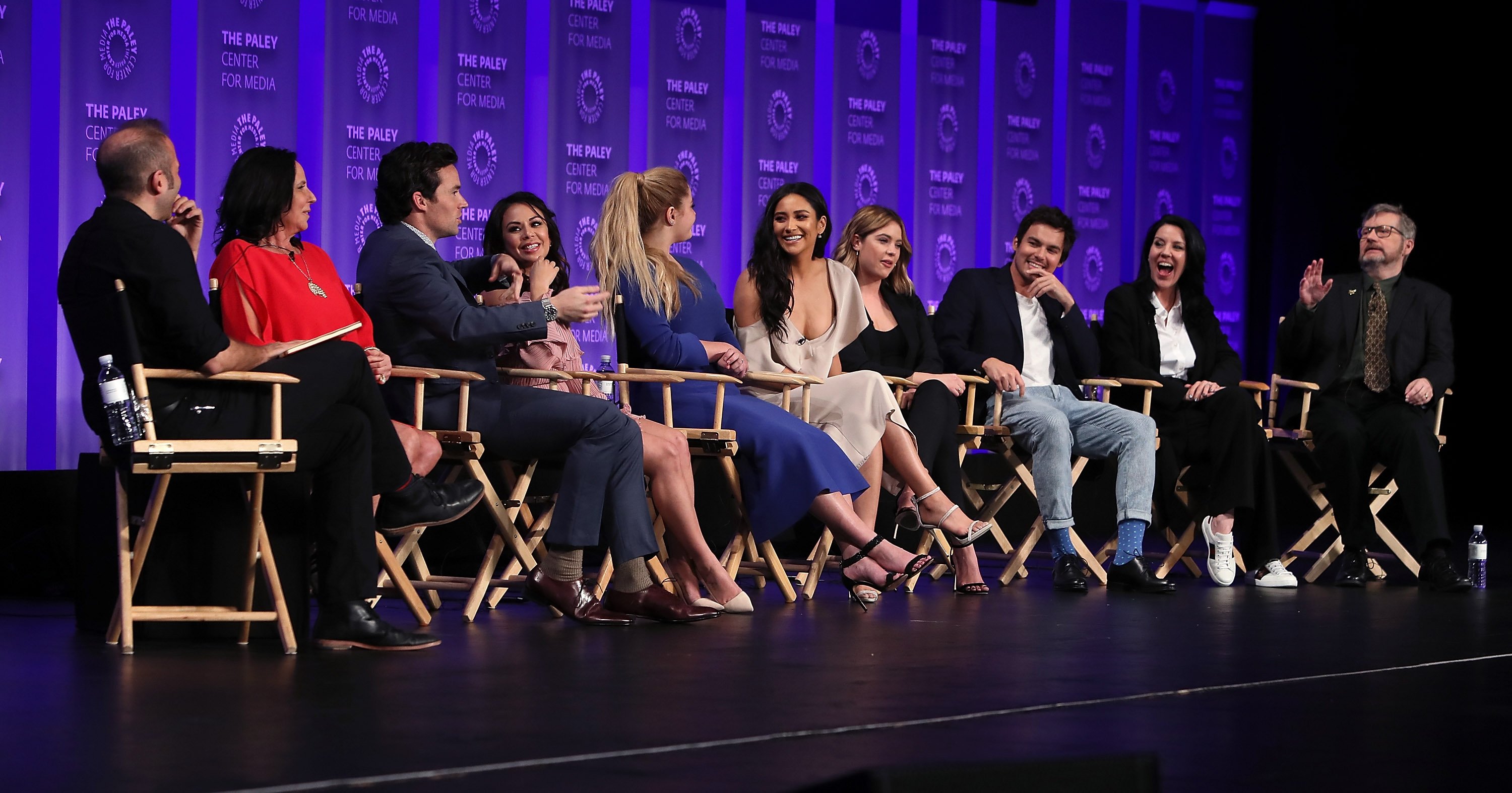 (Getty Images)
She also said that the two-hour-long series finale was written like a movie, and she promised that there will be a "huge twist"!
Ian also talked about Ezra and Aria, and where it could pick up for the fan-favorite 'ship in Season 7B in April. Ezria's fate was left up in the air at the end of last season, with Ezra finding out his long-lost fiancée Nicole, whom he thought was dead, was alive!
"I mean it's a bit of a difficult decision to make…someone that you were in love with…who I thought was dead is not, and I'm also in love with this other woman, who I've been with quite some time…Ezra's kind of stuck between a rock and a hard place," he said onstage. "It can be a bit brutal."
"Pretty Little Liars" returns for its finals 10 episodes on April 18, 2017 at 8/7c on Freeform.