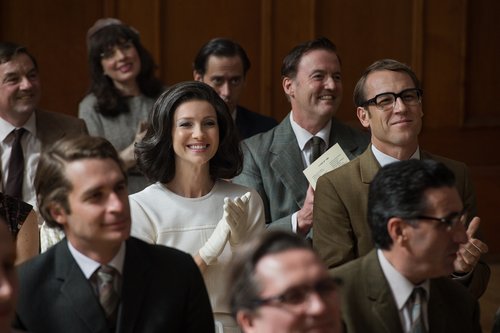 A wee dose of "Outlander's" Claire, Jamie and Frank is coming to Starz on Sunday.
The cable network will debut a teaser trailer for Season 3 just before the 8 PM ET/PT premiere of "The White Princess."
On Thursday, Starz also shared two pics from the trailer — one of Claire and Frank, and another of Jamie on a horse.
The new season of "Outlander" will premiere in September, so the teaser will help relieve a few of the pangs of #Droughtlander.
"The White Princess," the follow-up to Starz's "The White Queen," follows the story of Lizzie of House York, who is betrothed to King Henry Tudor – a marriage many hope will unite warring families.
It stars Jodie Comer as Lizzie/Princess Elizabeth, Jacob Collins Levy as King Henry VII, Michelle Fairley as Henry's mother, Margaret Beauford, and Essie Davis as Lizzie's mom, the Dowager Queen Elizabeth.