The Oscars may still be two days away, but nominee Mahershala Ali is already a winner.
On Friday, the "Moonlight" star announced that he and wife Amatus Sami-Karim have welcomed their first child, a baby girl.
Mahershala shared the happy news in an Instagram post, in which his longtime love is pictured giving the bundled-up newborn a gentle kiss. The 43-year-old actor revealed in his caption that the couple named their daughter Bari Najma Ali.
In an interview with the Associated Press earlier this month, Mahershala reflected on balancing his skyrocketing career with impending fatherhood.
"Having a child is the polar opposite experience of the awards season experience," he told the outlet. "The awards-season experience … requires you to be out in the community, in the heart of the community, at the nucleus of the film community in a really committed way for about a six-month period of time. Having a child requires you to nest, to be in your home, and to create and make your home and environment that is one that is potentially very welcoming and nurturing for a child. … The pregnancy has been a real anchor for me to be able to check in."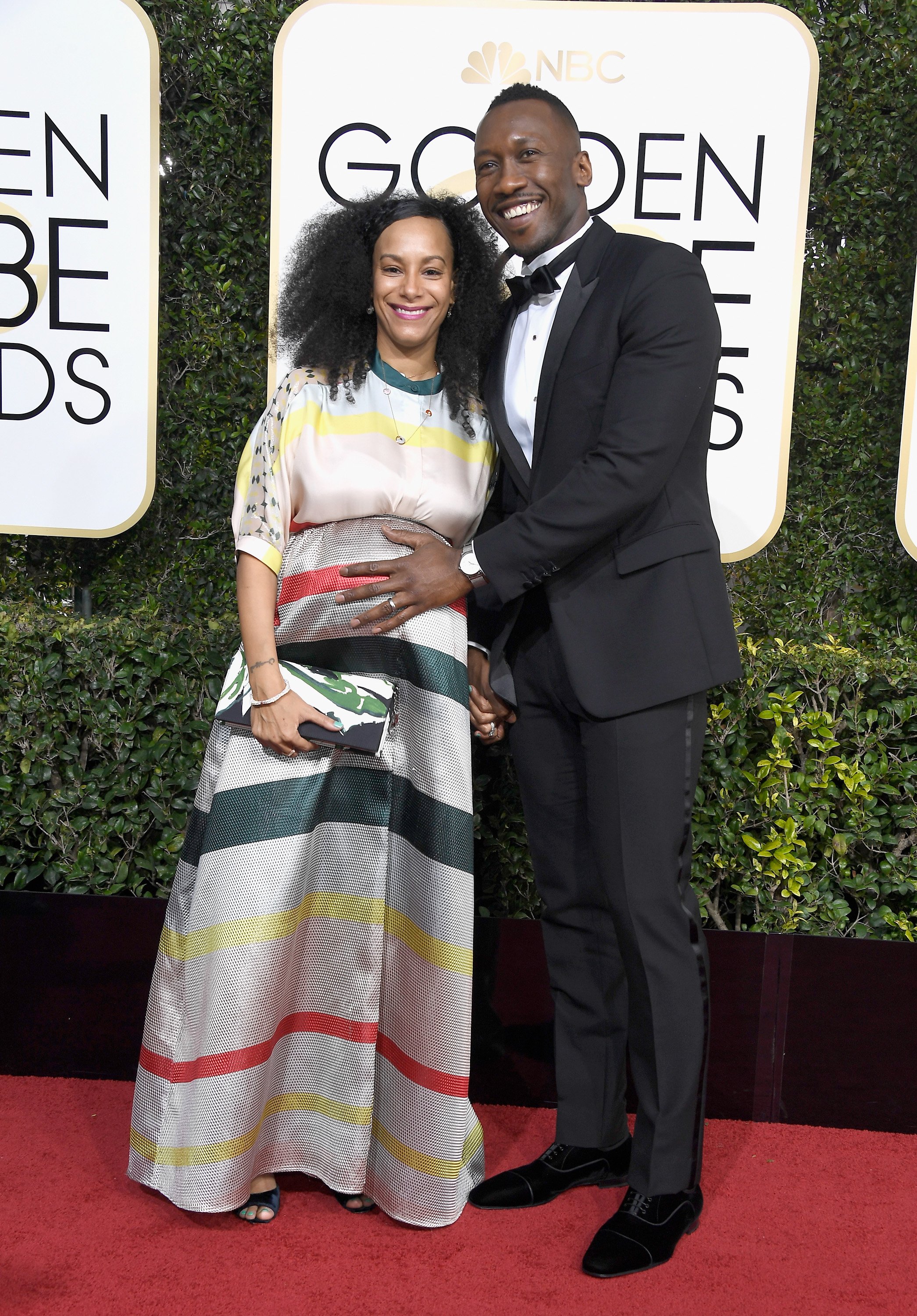 (Getty Images)
He's also kept a sense of humor about the situation, joking on "Jimmy Kimmel Live!" last month about the possibility that little Bari would arrive on his big night.
"It'd be really great for our ratings if your wife had the baby during the Oscars," host Jimmy Kimmel teased, adding that it "would be ideal" if the moment happened while he gave his opening monologue.
"That'd be good – nice, private and public," Mahershala replied.
The 89th Academy Awards kick off live on Sunday, Feb. 26 at 8:30 PM ET/4:30 PM PT on ABC.