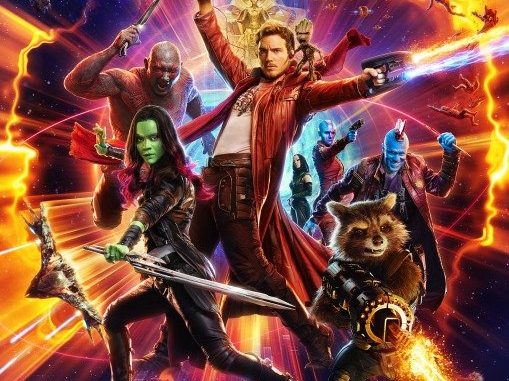 "Guardians of the Galaxy Vol. 2" rocketed to an estimated $145 million debut. It kicked off Hollywood's summer movie season with something the movie business has been lacking: a sequel more successful than the original.
Studio estimates released Sunday said James Gunn's second "Guardians" film opened 54 percent higher than the 2014 runaway hit. That release debuted with $94 million in its first weekend.
Once a little-known, oddball property in Marvel's vault, the "Guardians of the Galaxy" have grown into one of the comic-book factory's biggest brands.
(Marvel Studios/Disney)
The Walt Disney Co. validated "Guardians," too, by moving it to the first weekend in May, the start of the lucrative summer movie season.
Fearing the might of "Guardians," no other major studio releases debuted over the weekend.